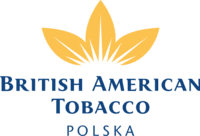 Warsaw

Technologies in the company:
Requirements
Experience level:
Mid
Knowledge, Skills & Experience
Skills required 
Degree educated IT professional with business-facing IT experience in a global environment 
Strong planning and prioritisation skills, with working knowledge of agile practices 
Strong business engagement skills; ability to facilitate workshops, influence and negotiate with the business stakeholders 
Strong collaboration, critical thinking, problem solving, and communication skills 
Ability to collaborate within a team; robust team work demonstrated both within and outside the IT function 
Clarity and understanding of strategic thinking on key decisions 
Passion for learning, adapting and exploiting new technologies to deliver business value 
Experience 
A seasoned IT professional with, as a guideline 8+ years' experience in the field of Data & Analytics 
Experience of Big Data, including projects and latest subject matter thought leadership 
Experience in global or multi regional template rollouts 
Expert knowledge of data, analytics and reporting technology components; it is expected that this knowledge will be a combination of broad awareness, mixed with deep expertise in specific components 
Ingestion technologies:  e.g. SAP OpenHub, Talend, Alteryx 
Storage technologies: e.g. Microsoft Azure, AWS, Snowflake, Cosmos, Mongo 
Processing technologies: e.g. SAP BW, Azure data factory, Databricks, Spark,  
Exploitation technologies: e.g. Alteryx, Tableau, PowerBI, Qliksense or similar high-end visualisation tools 
Expert knowledge in integrating data into analytical platforms, ingestion technologies, data profiling, source-target mappings, ETL development, SQL optimisation, testing and implementation 
Knowledge of machine learning and RPA technologies and experience of implementations 
Experience of managing external partners  
Nice to have: Multinational FMCG (ideally tobacco or pharma) and FTSE-100 experience 
Nice to have: experience with Track and Trace solution 
Nice to have: data architecture experience 
Key Success Factors 
Effective management of the backlog, with clear visibility of how the individual items link to the strategic theme and all relevant information provided to supplier team 
Establish trusted advisor relationship with business to help them deliver full compliance 
Deliver analytic platform where business user can easily create the reports by themselves 
Stable and scalable analytics platform delivering useful insights 
Technologies
Nice-to-have:
Microsoft Azure

or

AWS

SAP OpenHub

or

Talend

Tableau

or

PowerBI

SAP BW
Project you can join
PURPOSE STATEMENT 
As Data and Analytics Lead ensure that Global Track and Trace is equipped with robust and scalable reporting and analytics platform running on clean set of data. The platform is used to establish and monitor the compliance against internal BAT process controls, as well as market specific TnT legislation and help business users in identifying sources of non-compliance. Drive innovation and new ways of looking at data to deliver business benefits on top of legal compliance. Responsible to support design of relevant TnT specific master data in line with BAT MDM procedures and processes, as well as to plan and provide the necessary support from a Data perspective (test data and migration) for all new deployments and TnT template releases. 
Work closely with business partners to elucidate requirements and deliver them in agile manner specific requirements.  Collaborate with other members of the IDT project team and other supporting services within BAT (e.g. GDS, DRA, etc.) to deliver Data and Analytics deliverables for the project. Support the shift into self-service model. 
PRINCIPAL ACCOUNTABILITIES 
Product ownership 
Work closely with business owners to elucidate functional and non-functional requirements related to TnT master data and Analytics reports; when appropriate split the requirement (feature) into smaller stories 
Review analytics and Data requirements in the context of new Track and Trace deployments and identify the existing solution (wherever applicable) or suggest the new ones 
Drive innovation through identifying new ways in which existing data could be used to provide business value 
Create roadmap for analytics solutions and technologies aligned with BAT DRA strategy 
Communicate progress, proactively manage risks and issues, escalating to the Project IDT Lead, where necessary  
Collaborate effectively with other product teams, SMEs, Deployment teams, Data and Analytics team, suppliers and others both within and outside the Programme structure  
Understand and report progress against agreed outcomes and related success measures  
Delivery management 
Manages successful end-to-end delivery of product iterations, prioritising work and making appropriate trade-offs  
Use data to drive analysis of new features / iterations and drive prioritisation of future work  
Promotes iterative approach to delivery 
Focus on platform delivery and enabling business users to easily create reports addressing their needs by themselves (self service) 
Plan and provide Data support for TnT development releases and new deployments 
Ensures all new deliverables within the area of responsibility are smoothly handed over to relevant BAU teams. 
Solution assurance 
Ensures the existing functionalities are leveraged as much as possible instead of developing new customizations 
Reviews the functional end to end design to confirm its suitability regarding business requirements 
Validates the delivered product to confirm its readiness for UAT; not afraid of getting her/his hands dirty 
Assists business users in acceptance testing to close the loop and ensure their requirements have been properly captured and delivered; addresses whatever identified improvements in iterative manner 
Ensure underlying technology stack is stable and able to deal with actual data volumes 
Identify and address issues related to data- report is only as good as the data  
At British American Tobacco we are committed to handling your personal data responsibly and with integrity. If you would like to read our Privacy Notice, please access the following link: https://www.bat.com/careers/en/privacy_notice  
We thank all applicants for their interest however only those candidates selected for the next step of the recruitment process will be contacted.
Bonuses
Healthcare package
Healthcare package for families
Cold beverages
Hot beverages
Fruits
Snacks
Lunches
Conferences
Trainings
Books
Car parking
Bicycle parking
Shower
Chill room
Playroom for children
Integration events