Project description
Polcode is a global, remote-first software house on a mission to help companies build and improve their digital businesses, software platforms, eCommerce stores, websites, apps and everything in between.
We're looking for Regular, Full Stack and Senior Developers to join our Python Team and drive modern software delivery, release quality code, and collaborate across forward-thinking teams. We value soft skills as well as coding chops, and all our projects take an agile approach to development.
Your tasks
What to expect in the Python Team
Create powerful and configurable backend products more flexible, scalable and maintainable
Refactor existing codebase to drive up code quality and ease future functionality
Work across organizational boundaries (business, DevOps, QA, PM)
Release quality code backed by proven testing techniques
Drive processes that improve software delivery and cost efficiency, while reducing risk
Provide daily problem solving and estimations of work
Job perks
Work in projects tailored to your core technologies or develop new interests within the company
Personal development budget: classes, conferences, certification and events
Work at times that suit your daily rhythm, from the place of your choice
Competitive salary with up to 20 paid days off
Professional onboarding process conducted by mentors and internal teams
Opportunity to play the role of Tech Leader in projects and decision-making (Senior role)
Develop your interests: Become a speaker at prestigious conferences and workshops, publish on our blog, help recruit developers, advise business partners in making strategic decisions or, at the senior level, act as a project leader or mentor. The choice is yours
Team integration events where you will see why our employees appreciate working at Polcode, and how friendships made with us last for years
Multisport card, private medical care, life insurance and meaningful gratuities from HR
Who we're looking for?
What you bring to the Python Team
Regular Developer requirements
Fluent in Python 2.7 and 3.x
Proven experience with Django 1 and/or 3
Confident in Serverless, AWS and VanillaJS
Experienced with databases (PostgreSQL)
Experience with infrastructure automation Git or other relevant technologies is a plus
Familiar with DevOps tools and methods
A solid understanding of web application development and agile practices
A passion for programming and keeping up with the latest technologies
Knowledge of English at least at a B2 level
Ability to cooperate across teams and clients
Ability to estimate the time and resources needed for programming tasks
Senior Developer requirements
Several years of experience writing Python
Familiar with data science and have applied it in commercial projects
Able to code review other Python team members and provide feedback
Know readability and maintainability standards of code focused on clean architecture
Skill in choosing the right tech solution for a business problem and justify its choice
Experience in running a project team
Positive attitude towards people and predispositions for holding a leadership role
Experience in planning project architecture and mentoring new team members
How we manage our projects?
Who makes architectural decisions?
Tech Lead
Who makes technology stack decisions?
team
Project management software
JIRA, Trello, Redmine
Opportunity to change between projects
Freedom to pick your tools
Work environment
6:00 - 22:00
Office hours
Kitchen
Hot beverages
Snacks
Fruits
Cold beverages
Traning
Conferences
Books
Trainings
Recruitment process
- 10 days
1. Apply and meet our technical recruiter
2. Join a technical meeting with HR Technical Advisor or complete a recruitment task
3. Expect our quick feedback!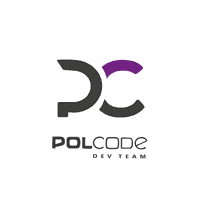 Polcode Sp. z o.o.
Warsaw, Krakow, Białystok 130
Tech skills
PHP

Symfony

Laravel

Magento

Ruby on Rails

JavaScript

AWS

MySQL

Redis

ElasticSearch
Get to know us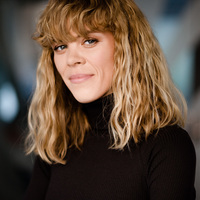 Check out similar job offers