C ++ Developer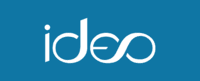 ---
Project description
Great User Experiences are built on a solid foundation. We are looking for a developer that can build back-end services, workers and APIs. While stable and well-performing back-end services are essential, our primary target is delivering value to the end-user engineer with expertise in web applications, and systems development.
As a Back-End developer at the team, you take ownership of our products and strive towards delivering high-quality products to the end-user. Our solution yields high customer retention rates and solid, maintainable codebases are essential for future product quality.
Responsibilities
Taking part in the development and maintenance processes for product range. Adhere to coding standards and development practices.
Write and maintain technical documentation intended for Support Teams in order to assist them in their job of supporting the products. This includes, but is not limited to, Technical Notes, Troubleshooting Questionnaires, and Knowledge Base articles.
Take an active part in the quality assurance process by writing, maintaining, and executing test plans. Developers must strive to achieve top-notch quality in all work performed. Communicate with our QA Team during test execution to identify and resolve issues.
Who we're looking for?
More than 3 years of experience with Software Development
Relevant Education or real-world experience to match
Excellent programming, Masters C++ on Windows Platform
Knowledge of Azure, Microsoft .NET (C#), and Web Front End Technologies (HTML, JavaScript, and CSS) is beneficial but not required.
Experience with web technologies, such as RESTful APIs and MVC patterns
Solid understanding of software architecture and capability of building long-term codebases
English fluency in speech and writing is a requirement.
Personal Qualities
You...
Are passionate about technology, and curious about how new technology can benefit our customers
Have drive and commitment to work in a highly dynamic environment
Work well independently and take responsibility and ownership
Have strong analytical skills
Can manage and process a large workload
Have a growth mindset and willingness to learn new things
Are positive, easy-going, organized and service-minded
Are both creative and a do-er, and identifies with our values: Responsible, Caring, Innovative, Passionate
Bonuses
Parking
Car parking
Bicycle parking
Check out similar job offers