Chief Architect (Identity domain)
---
Project description
The Digital ID solutions chief architect will be responsible for designing scalable, agile and efficient solution architecture to support Idemia global digital identity strategy. This includes building new technologies, new applications and leveraging key technology partnerships. The digital ID solutions chief architect will contribute actively in building key differentiators and innovations that will help Idemia gain a leadership position in this strategic market.
The Digital ID solutions chief architect will assess and define the technology stack to support our global vision in coordination with the RUN teams. He will also be the pivot between the build team (developing the solution) and the domain team (defining the product roadmap and strategy). As a key element in IDEMIA digital strategy, the Digital ID solutions chief architect will be involved in major pre-sales efforts, Digital ID product roadmap and standardization efforts.
Responsibilities:
Lead all architecture topics related to the global proofing solutions
Make sure we can deliver a global worldwide service
Make sure we can support high throughput and 99,99% SLA across the globe.
Actively participate building the global Digital ID architecture portfolio. (mobileID solutions, Strong Authentication solutions)
Foster innovation in the digital ID market
Lead architecture design with key partners
Evaluate potential 3rd party technologies in collaboration with Product Management, Global R&D and Sales teams to fill product gaps and market opportunities and support major Digital ID partnership programs
Act as the Direct Responsible Individual on the proofing solutions architecture
Propose and Build key differentiators for Idemia digital ID offers
Support Corporate Strategy to evaluate and identify potential technology M&A targets
Be part of the Digital Lab innovators group
Interface closely with Domain and the Business Units to ensure tight collaboration and achievement of the Business Unit goals
Proactively identifies areas of improvement and business needs alignment with applications, integration and data architecture strategy by researching solutions on the market and proposing improvements
Executes that daily IT activities are compliant with approved vision of architecture
Supports development teams in planning of tasks, strategy and architecture
Cooperates with security functions to establish reliable and secure process of data and access management within approved systems architecture.
Currently, all our recruitment processes & onboarding of new employees are conducted fully remotely. :)
Who we're looking for?
Your skills and experience:
5+ years of experience on a similar position
Experience in establishing enterprise architecture role in global organizations
Knowledge of and ability to use architecture frameworks and modeling notation (like. UML and BPMN)
Experience in DevOps, configuration management, and automation
Relevant experience in Service Oriented and Cloud Native Application Architectures
Experience in Event-Driven Architectures; in Service Mesh and Serverless Architecture
Strong general knowledge in Information Technologies and Software Development Lifecycle, including current industry trends and their application
Ability to establish cross-functional, collaborative relationships with business partners and work cross-functionally in a matrixed organization
Excellent interpersonal and communication skills
Ability to prioritize and deliver results in a fast-paced environment
Willingness to business travels
Fluency in English both written and spoken is a must
Deliverables & Metrics:
The main KPI will be:
Scalability of the solutions o Availability of the solutions
Response time of the solutions o TCO of the solutions o Flexibility to adapt multiple markets
Key partners integration blueprints
Applied and approved patents in the digital id space
Technology plan to address portfolio gaps
Software Development Lifecycle
Service Oriented and Cloud Native Application Architectures
Event-Driven Architectures
How we work?
How we manage our projects?
Who makes architectural decisions?
Team
Who makes technology stack decisions?
Team
Concurrent projects per team member?
1
Freedom to pick your tools
Work environment
7:00 - 18:00
Office hours
Bonuses
Parking
Bicycle parking
Car parking
Other
Shower
Chill room
Integration events
Get to know us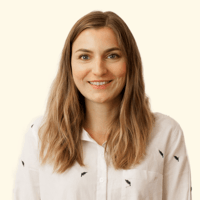 Check out similar job offers