C# Developers
10 000 - 15 000
pln
net / month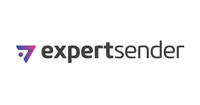 C# Developers
ExpertSender
10 000 - 15 000
pln
net / month (B2B)
10 000 - 15 000
pln
gross / month (Employment contract)
---
---
Project description
We develop software that helps eCommerce sell more using marketing automation across email, SMS, and web channels. We deliver more than 15 billion marketing messages each year for over 1,000 brands worldwide.
At present we're looking for two talented and experienced C# Developers to help us in creating a brand-new product for the eCommerce. If you're experienced in programming on the .NET platform, familiar with SQL, can ensure high quality of the source code and like to make the front-end look good, you're the person for the job!
Salary: 8500-12500 zł gross (UoP)
We promise that you will:
get busy – working on an interesting project, with up-to-date technologies, in the Agile methodology (Scrum/Kanban),
have your say – that is a real influence on the shape of the final product and solutions used,
be stimulated – by your colleagues and tasks as we thrive to continually develop our skills,
get stable employment with good money (see top) – either B2B with paid holidays and sick leave, or standard contract of employment with paid holiday/sick leave benefits – the choice is yours,
get your upskilling funded – because we do invest in our team,
get some flexibility – in the form of flexible working hours and an option to work remotely from time to time,
enjoy an informal work environment in a friendly team of 10 (and counting).
Who we're looking for?
Apply now if you have:
at least 5 years of experience in the object-oriented programming (OOP; C# preferred),
knowledge of .NET or .NET Core technology,
knowledge of HTML/ CSS/ JavaScript,
knowledge of MS Visual Studio and SQL Server Management Studio,
knowledge of applying design patterns,
experience in working with relational databases (good knowledge of SQL is a must),
good command of English,
team-player and goal-oriented mindset.
We'll be hyped if you: 
have experience in systems that work on big databases, 

know the Kendo controls suite, 

know the front-end technologies, 

have experience in working in the Agile methodology (Scrum/Kanban), 

know the Microsoft Azure solutions.
HTML
or
CSS
or
JavaScript
Bonuses
Healthcare
Healthcare package
Healthcare package for families
Check out similar job offers