About us
We are Cognifide: pioneers in delivering CMS platform based solutions and Adobe partner. A group of passionate people who create trends. Experts always willing to share their knowledge with colleagues and tech community. Our teams work all over the world. Cognifide's development centre is located in Poland's Poznan. It's a young and creative office, with around 300 passionate experts and a room for more.
What you would create with us?
Cognifide is a pioneer in end to end delivery of platforms based on Adobe Marketing Cloud solutions. We are Adobe partner and as a part of WPP group we collaborate with global brands such as Ford, Unilever and Telegraph Media Group. Project teams fulfill customer's needs by combining expertise with passion to programming.
Our technology powers over 400 websites worldwide. We helped all Telegraph journalists reduce time of producing article by 85% and time of publishing it from 27 to 4 minutes. Thanks to our work Barclays Africa Group could shifted the cloud and allow their customers new rich journey across 750 pages. Ford's Lincoln MKX page reached section engagements at 99%. Our Zengage application is used by over 500 authors and publishers across 60 countries.
Why it's worth to work with us
We keep things simple: openness, direct communication and feedback culture are the highlights of our work style.
We know that knowledge is a great value and we use every opportunity to acquire and to share it (e.g. during internal training, lightning talks and conferences around the globe).
As an agile team we admire talented individuals with passion for challenges and ideas for improvements. Our experts are always ready to support, answer questions and share their experience tough.
We care about the well-being and wellness - that is why we work in a comfortable, ergonomic office with social space, creative room and many essential facilities (table tennis, table football, darts, sport accessories and more). And when we want to take a break from our regular office, we have a possibility to travel and work with our customers in different places around the world
People who may interview you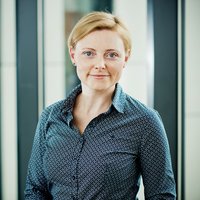 Kinga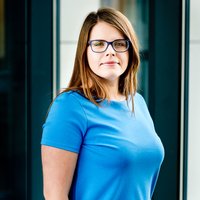 Lena
Bonuses
Healthcare package
Healthcare package for families
Leisure package
Leisure package for families
Cold beverages
Hot beverages
Fruits
Snacks
Lunches
Conferences
Trainings
Books
Car parking
Bicycle parking
Shower
Chill room
Playroom for children
Integration events
Find out more about other companies