Your tasks
Technical goals
Remove duplication of code
Propose direction for development of the product
Upgrade the technical stack
Improvement of code structure (Java project)
Propose security tests
Deliver product as a Docker image without unnecessary past solution (eq. without bash scripts) to manage application state
Share knowledge and good practices within the team to improve delivery process and quality of product
Cooperation between people from Poland, France and Romania


Project description
IDEMIA enables operators to streamline players' onboarding and ID checks and enhance the protection of gamers' accounts with convenient mobile solutions and biometrics. Trusted by 60+ online gaming operators, IDEMIA also helps them to cost-effectively ensure data traceability and legally-binding archiving in compliance with multiple jurisdictions (more informaction: https://www.idemia.com/online-gaming-data-traceability )

Currently, this project consists of many products, which were developed by copy paste method. As a result multiplied code in each of regulation is hard to maintain and develop. There are some unused code left from past work.
 

Our goals in this project are:

    Create application which enables easy and fast implementation of new regulations/ functionalities and bugfixing.
    Existing regulation should have painless possibility to move to this solution, with quite short deadlines
Who we're looking for?
English - at least on a communicative level
How we manage our projects?
Who makes architectural decisions?
team
Who makes technology stack decisions?
team
Concurrent projects per team member?
1
Freedom to pick your tools
Work environment
7:00 - 18:00
Office hours
Traning
Conferences
Books
Trainings
Parking
Bicycle parking
Car parking
Other
Shower
Chill room
Integration events
Get to know us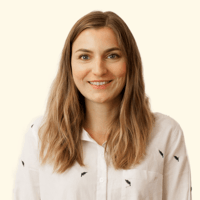 Check out similar job offers