Your tasks
IDEMIA is looking for passionate solutions integration & testing expert to join our Global delivery team as a Solution Integration & Test Consultant to support payment and banking projects.
Support the delivery team on solution integration and testing for new and existing customers and also act as a solution integration subject matter expert in the project phase:

• Subject matter expert on IDEMIA solutions to client
• Work with BUILD team to deploy software release for internal release validation
• Perform internal release validation and prepare for release to client
• Prepare relevant deployment documentations
• Support client/partner testing of IDEMIA software
• Perform first level analysis of any issues found during testing
• Log and track any issues to ensure timely issue resolutions by Build team
• Provide technical training to SRE team for project handover

Project description
The candidate will have the following major responsibilities:
Act as IDEMIA solutions and deployment subject matter to support technical queries from clients.
Deploy IDEMIA solutions and perform internal validations before release to client.
Support client's testing by analyzing, tracking and resolving issues with support from Build team.
Work closely with client and Build team to communicate technical requirements.
Provide integration and test support to the project manager to meet project timeline and quality targets.
The candidate should be a fast learner with initiative and a can-do attitude. He/she will work with remote team members in different time zone (but in standard working hours) to provide solution delivery and integration support for new and existing customer deployments.
The position requires strong technical background and experience in solution (software and hardware) integration and deployment, customer technical/functional communications management and collaboration with build, run and product teams.
Who we're looking for?
Ideal candidate should posses:

Experience in solution software and hardware deployment with client facing experience
Experience in performing solutions testing and support in a client environment
Experience in relevant industries: financial technologies, payments software and systems, mobile financial services mobile payments or mobile wallet and understanding of EMV, NFC standards would be an advantage
TECHNICAL SKILLS
OS: Unix experience
Database: Relational and/or non-relational DB experience
Network & Security:
SSL/TLS
Networking
Proxy/Reverse Proxy/ACL/Firewall/WAF
Software Technology:
Java logging debugging experience
Web Services
REST JSON APIs
Kubernetes or any docker based technology
GIT
Virtualization
Tools:
Confluence
Jira
Bitbucket
Jenkins
JMeter / Postman or any IDE that uses REST
Others:
Cryptography (symmetric/asymmetric)
OTHER SKILLS
Ability to speak, read, comprehend, and write instructions, correspondence, and memos fluently in English
DESIRED ATTITUDE
Client minded
Capacity to understand complex ecosystems
Mobile payments and NFC market knowledge
Excellent verbal and written communication skills
Familiar with Agile software development methodology
Digital payments enthusiast, up to date with industry trends
Problem solving, hands on, creative, team player
Freedom to pick your tools
Work environment
07:00 - 18:00
Office hours
Kitchen
Hot beverages
Snacks
Fruits
Cold beverages
Traning
Trainings
Books
Conferences
Parking
Bicycle parking
Car parking
Other
Shower
Chill room
Integration events
Recruitment process
HR interview, technical questionnaire, technical inteview with team leader
Get to know us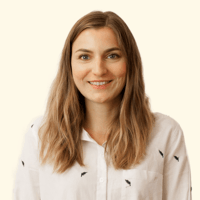 Check out similar job offers