Your tasks
As a Developer @u2i you will:
join a 2-6 people team working directly with one of our overseas Clients on a daily basis
become a consultant who learns about the business side of the product or a technical problem, distills the right set of requirements and thinks creatively about a solution
not only develop great code, but also strategic thinking skills and a close, lasting relationships with our Clients
have a real influence on what we build and how we build it, and contribute to the growth of a high-performing quality-focused team, which relies on trust, shared responsibility, and self-organisation
work in both: back and front end, since our stack varies from project to project – our most popular technologies are: Ruby, Ruby on Rails, React, React Native, Python, Java, Javascript, AWS, MySQL, PostgreSQL, but you might also come across Scala and a few more
make a tangible difference in people's lives by contributing to either of several EdTech or MedTech projects, or perhaps become part of the unwavering success of a Big Data product around social media platforms and measurement. You'll start off in one of the established projects, but the landscape of our incoming businesses is diverse, so you might have the opportunity to set foot on uncharted territory quite quickly.
Project description
Hi! We're u2i - a tech company comprising of 60 problem-solvers with diverse skill sets in back end, front end, full stack, mobile, UX design and DevOps. And we're on the lookout for a Developer to join our team in creating great products hand in hand with our US-based Clients.
But most importantly, we hope to find a true colleague and friend who'll enjoy facing everyday challenges, striving for technical excellence and growing together, as well as a solid partner in helping our Clients think about technology and navigate the treacherous paths of building digital products.
Sounds interesting? If so, keep reading.
Who we're looking for?
We might be a great match for each other if you are:
interested in developing complete solutions in direct partnership with our Clients
convinced that a great software engineer makes smart choices to achieve great results – you don't limit yourself to the roles, frameworks, or languages you already know
eager to learn new things that go beyond your technical skills and master the ones you already know
not afraid to tackle both front and back end (in varying proportions)
a true problem-solver - you're on a constant search of "the why" of things and decisions, you're proactive and disruptive of the status quo
concerned about the well-being of others and the company as a whole
familiar with the core concepts of relational databases and have knowledge of SQL of some flavor
We might also be a great match for each other if you have:
3+ years of experience in software development
very good command of English (B2+) and feel comfortable using it on a daily basis
acquired a thorough knowledge of at least one back-end programming language used in web development, and you're eager to develop your skills in new technologies,
the knowledge around concepts, tools, and designs of web applications
the consultative gene - you ask the right questions, know how to build trust and credibility, and enjoy sharing your knowledge and guiding others
experience in working within a team and are great to collaborate with
an open and curious mind - you're eager to experiment and see opportunities where others don't
the "how" attitude - you hold 'clean code' practices at heart and take responsibility for the quality of solutions delivered; you're happy to go the extra mile when an opportunity to make things a bit better comes your way.
an understanding of agile and Lean methodologies for a seamless and adaptive workflow
Freedom to pick your tools
Healthcare
Healthcare package
Healthcare package for families
Kitchen
Cold beverages
Hot beverages
Fruits
Snacks
Lunches
Traning
Conferences
Trainings
Books
Parking
Bicycle parking
Car parking
Other
Shower
Chill room
Integration events
Recruitment process
- 25 days
Get to know us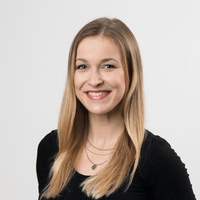 Check out similar job offers