Warsaw

Technologies in the company:
Requirements
Experience level:
Senior
5 years experience in administering large scale clusters based on Linux
Desire to build a great product used globally
Curiosity and a desire to continue learning new processes and technologies
Ability to work independently and as part of a team
Good interpersonal and communication skills
Intellectual curiosity, along with excellent problem-solving skills, including the ability to disaggregate issues, identify root causes and recommend solutions
Technologies
Necessary on this position:
Kafka

Hadoop

Druid

Flink

or

Spark
Project you can join
In this role you will deal with building and operating a variety of distributed data delivery and processing systems such as Kafka, Flink, Spark, Hadoop and more. Your key focus in on creating scalable artificial intelligence data pipelines. You will be facing great challenges around large scale, complex upgrades, automation and deployment of services in a micro-service and multi-tenant environments. You will also be dealing with solving complex system issues and constantly improving the performance of the services.
Building artificial intelligence learning and predictions data pipelines
Development and maintenance of Deep.BI platform infrastructure
Handling hundreds of terabytes of data Managing 100+ servers
Cloning our current hybrid cloud infrastructure to different datacenter located on different continents
Provide architectural solutions for complex data issues resulting from large-scale and rapid growth needs
Building and maintaining high-performance, fault-tolerant, scalable distributed software systems
Continuous improvement of operation processes and procedures, focusing on engineering approach and automation tools development
Maintain and scale the data science cluster with GPU
How we manage our projects?
Methodology:

Scrum

Who makes architectural decisions?

Architect/CTO

Who makes technology stack decisions?

Architect/CTO

Project management software:

JIRA
Toolset
Laptop
PC
Additional monitor
Headphones
Personal container
phone
Freedom to pick your tools

Operating system
Work environment
Tech supervisor
Open space
Separate rooms
Dress code
Flexible working hours
Remote possible:

25%

Paid vacation:

21 or 26 days
Bonuses
Healthcare package
Healthcare package for families
Leisure package
Leisure package for families
Cold beverages
Hot beverages
Fruits
Snacks
Lunches
Conferences
Trainings
Books
Car parking
Bicycle parking
Shower
Chill room
Playroom for children
Integration events
People who may interview you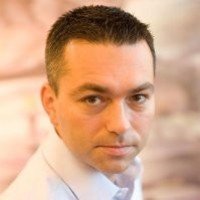 Sebastian