About company
WHAT WE DO
Our domains are payments, IoT and biometrics. Thanks to our solutions, it is possible to digitalize payment cards and use the phone as a multi-tasking device. Opening a car with a selfie? No problem! Our producst are used by the best global IT and Telco brands, and we care for the safety of users' data.

OUR TEAM
Our goal is to create your own products based on the latest technologies. The key to success are teams: autonomous, interdisciplinary, covering all the necessary skills.

WHERE YOU CAN FIND US
Of course, in Lodz! Sometimes even in the yard of our historic villa, on deckchairs... This is where the best ideas come up!
Requirements
Experience level:
Mid
Good communication in English

Technologies
Necessary on this position:
Kotlin

or

Java

or

Swift

Gradle

Gherkin

or

BDD

ELK

CI (Jenkins)

RPC

or

Communication protocols

Espresso

or

XCTest
Project you can join
Mobile Identity team is a part of Identity Task Force which is responsible for delivering World-wide top technical solutions in digital identity domain.
We are delivering both sdk's and applications which heavily leverage bio-metric technologies with use of:
different document scanning techniques
fingerprint scanning
facematching
livenes check challanges
and many more...
Horizontal QA team is responsible for testing all above deliverables. Our activities include manual and automated testing. In order to shift our responsibilities down in a testing pyramid, we're building quite a unique mobile testing framework, that covers multi-platform SDK API (integration) testing. We also create automated UI tests using reliable and efficient frameworks such the Espresso (Android) and XCTest (iOS) and the latest available patterns to get stable, readable and maintainable tests to deliver high-quality products. If you're a continuous-learner that likes challenges – this is definitely a team for you!
Main responsibilities include:

Manual testing contribution
Automated test (framework & scenarios) development and maintenance
Participation of code review to ensure code quality
Test plan & reporting
Work time division
Creating technical documentation
How we test?
Unit tests
Integration tests
How we manage our projects?
Methodology:

Agile

Who makes architectural decisions?

Team

Who makes technology stack decisions?

Team
Toolset
Laptop
Additional monitor
Headphones
Personal container
Freedom to pick your tools

Operating system
Work environment
Tech supervisor
Flexible working hours
Remote possible:

20%

Office hours:

7 - 18
Bonuses
Cold beverages
Hot beverages
Fruits
Adaptation tips
Language courses
Temporary housing
Help finding an apartment
Visa Services
Sign up bonus
Flight ticket
Money for moving expenses
Conferences
Trainings
Books
Car parking
Bicycle parking
Shower
Chill room
Integration events
Will contact you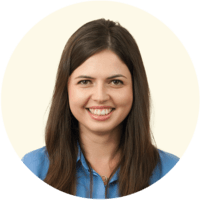 Joanna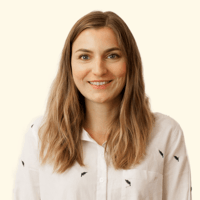 Anna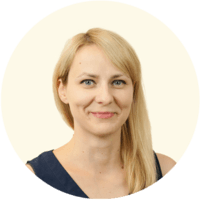 Marta

Recruitment process

Send your resume

Set up a meeting

Meeting and interview with team leader

Decision and feedback