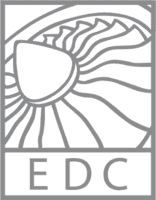 Warsaw

Technologies in the company:
Requirements
Experience level:
Senior
What we expect from you?
Proven full life cycle design experience in an NPI Environment (from Requirements to Product launch)
Circuit analysis and design of interface circuits based on requirements
Ability to work effectively as part of a multi-disciplinary team
Experience of Dfx (Design for Test, Manufacture, Reliability) best practice
Ability to work according to company and industry standards and design processes
Ability to author documentation (e.g. plans, requirements, design descriptions, test procedures etc).
Demonstrated experience and knowledge of PCB technologies and manufacturing

Bachelor of Science in Engineering, Physics, Chemistry, Mathematics, or Computer Science or equivalent knowledge or experience

Good level of spoken & written English
Able to work core hours from 10:00 to 16:00
Additional skills
Desirable experience & characteristics:
Design for harsh environments (e.g. Vibration, temperature)
Design process assurance (e.g. "CE" Marking, ATEX, IEC 61508, DO-254)
Safety critical design experience (e.g. automotive, medical, aerospace)
Understanding of design for EMC techniques to accommodate EMI and Lightning protection
Design for cost in medium volume manufacturing environments
Desirable "soft skills":
Strong oral and written communication skills
Strong interpersonal and leadership skills
Ability to influence others and lead small teams
Lead initiatives of moderate scope and impact
Desirable tools experience:
Schematic Capture (e.g. Mentor Graphics)
Circuit modelling and simulation (e.g. SIMetrix, Spice)
Requirements management (e.g. DOORS)
Experience with typical embedded control peripherals (i.e. RAM, Flash, FPGA, SPI, I2C, UART, PWM, A/D, Ethernet/MII, CAN)
Technologies
Necessary on this position:
Project you can join
General Electric and Lukasiewicz Research Network – Institute of Aviation at the Engineering Design Centre (EDC) in Warsaw are looking for Electronic Hardware Engineers to join the team and take part in the design and creation of avionic hardware. This is an opportunity to work on the latest aviation technology trends and contribute meaningfully to both NPIs and existing product lines. This is also a chance to join a new team being created here in Poland and be part of the culture being fashioned.
You will work on:
Executing the design, analysis, or evaluation of assigned projects using sound engineering principles and adhering to business standards, practices, procedures, and product/program requirements
Providing technical leadership to personnel supporting the assigned project
Document technical data generated by the assigned project consistent with engineering policies and procedures
Providing timely communications on significant issues or developments
Participating on teams assigned to address organizational initiatives and generic issues
Participating as a presenter or reviewer in technical and program reviews
Assuring proper documentation of technical data generated for the assigned projects and/or tasks consistent with engineering policies and procedures
Bonuses
Healthcare package
Healthcare package for families
Leisure package
Leisure package for families
Cold beverages
Hot beverages
Fruits
Snacks
Lunches
Conferences
Trainings
Books
Car parking
Bicycle parking
Shower
Chill room
Playroom for children
Integration events