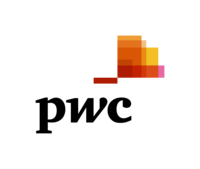 Warsaw

Technologies in the company:
Requirements
Experience level:
Senior
Graduate with IT focus or equivalent practical experience
Skills in change management, a proven track record in good communications and personnel management
Good English language skills (spoken and written)
Ability to work under high pressure/stress-resistant
Broad IS Technology knowledge
Knowledge of current threat & attack vectors
Experience in Antivirus Technology and AV Management consoles
Experience in log analysis of firewalls, proxy servers, operating systems, databases
In-depth knowledge of servers / clients / mobile devices / appliances / OSs / common applications, databases / middleware
Willingness to travel within time zone and to be available beyond traditional work hours
Technologies
Necessary on this position:
Project you can join
Responsibilities
This role will take the lead for handling all major security incidents within the respective time zones and extend in due course of the IS transformation to handle all security incidents. The role will support the follow-the-sun principle of incident handling. The role will support the Security Incident Service Manager in the delivery of the Security Incident Service to the businesses stakeholders.
Responsible for handling Security Incidents as allocated by the Security Incident Service Manager
Work with the local countries, businesses and regions to identify key resources that can assist in the security incident process and incident handling
Supporting the implementation of the global project initiatives driven by the Group InfoSec as part of the country Step-Up program
Managing external parties supporting in Incident Response
Support the InfoSec resources within the Time Zone with the InfoSec Security Operations
What we offer?
Participation in international projects
Development of technical skills through working with SMEs from different industries 
Development of expert knowledge through participation in training solution producers, events and industry conferences
Ability to develop skills in the field of Incident Response, analysis of malware - work in a dedicated lab environment
Clear career development path
Convenient location in Warsaw city centre
Bonuses
Healthcare package
Healthcare package for families
Leisure package
Leisure package for families
Cold beverages
Hot beverages
Fruits
Snacks
Lunches
Conferences
Trainings
Books
Car parking
Bicycle parking
Shower
Chill room
Playroom for children
Integration events