Project description
Identity domain in RnD is a part of Identity Task Force, which is responsible for delivering world-wide top technical solutions in digital identity.
Digital Identity covers cases like transfer of your driver's license, id, passport and any other document to your mobile device in digitalized form. Provisioning is just one of the features build in this solution.
proving you are 18 without showing you name or address if you want to go clubbing or order sth good from the bar
if you want go further imagine a use case where a police officer is stopping you to verify validity of your DL and the number of demerit you have on your account.
Who we're looking for?
Main responsibilities / requirements :

develop professional skills in QA area
reviews requirements, specifications and provides feedback
knows product functionalities and basics of the business domain
writes test scenarios
knows testing process in the company
responsible for maintaining QA standards in the team
provides quality metrics for product release
follow best practices used in project, company and improve, create new ones
investigate causes of defects
help troubleshoot issues
share the knowledge with other members of QA community in company
writing and maintaining test documentation based on prepared templates (test plans, test scenarios, test reports)
cooperate with team members to ensure quality throughout the software development lifecycle
OAuth 2
or
OpenId Connect
or
UMA 2
How we manage our projects?
Who makes architectural decisions?
Team
Who makes technology stack decisions?
Team
Freedom to pick your tools
Kitchen
Hot beverages
Cold beverages
Fruits
Traning
Conferences
Books
Trainings
Parking
Bicycle parking
Car parking
Other
Shower
Chill room
Integration events
Get to know us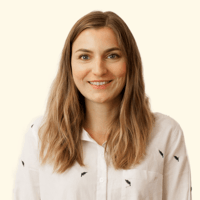 Check out similar job offers