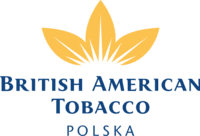 Warsaw

Technologies in the company:
Requirements
Experience level:
Senior
SKILLS, KNOWLEDGE, EXPERIENCE 
Experience in Service Operations or Service Transition or both depending on seniority 
University Degree or similar level gained through experience 
Ability to manage stakeholders effectively 
Ability to identify and manage risks, issues and competing priorities 
Demonstrates the ability to proactively take account of people issues and create a team environment. 
Strong planning and budgeting skills 
Experience in large global organisation using in-sourced and out-sourced IT service providers 
Strong vendor management and ability to extract maximum value and continually improve services delivered by external suppliers
Technologies
Nice-to-have:
Project you can join
British American Tobacco (BAT) is one of the World's leading consumer goods companies, with brands sold around the globe.  
Our vision is to "Transform Tobacco" and our industry, so - during 2019 - we are setting up a new Tech Hub in Poland to support and drive our digital transformation. This is the start of the journey and we are looking for team player who is passionate about change and ready to support us in making digital part of our DNA. 
PURPOSE STATEMENT 
To manage and ensure successful transition of IDT Services, Infrastructure & Engineering projects to BAU without impacting business continuity. 
The operating model is balanced with BAT resources working with strategic partners to deliver the IDT services for the Enterprise. 
TYPICAL ACCOUNTABILITIES  
Strategy & Planning 
Assist with the development of project scope, goals and deliverables that transitions a project into a BAU position 
Define the target SLA for the ongoing operations and embed within the project goals, objectives and deliverables 
Map the existing service to the target to be delivered by the project and ensure all BAT resources and 3rd parties are ready to move from existing SLA to target 
Ensure quality control procedures are used correctly 
Establish the IDT transition to support working methods 
Plan and schedule transition to support project timelines and milestones using appropriate tools. 
Track project milestones and deliverables in relation to transition of project deliverables. 
Adopt best practices and tools for transition to support. 
Understand and ensure Transition/BAU operational risks and issues are managed 
Acquisition & Deployment 
Schedule the resources and participants needed to achieve transition to support goals. 
Manage finance and budgets for transition activities (forecasts, actual vs planned, etc) 
Operational Management 
Develop full-scale transition to support  project plans and associated communications documents.  
Delegate tasks and responsibilities to appropriate personnel. 
Identify and resolve issues and conflicts within the project & services team. 
Identify and manage project & services dependencies and critical path. 
Develop and deliver progress reports, proposals, requirements documentation, and presentations. 
CORE RELATIONSHIPS  
Service Managers – ready the existing service to change from the AS-IS to the TO-BE to be delivered by the project 
IT Solutions Development, IT Project Delivery, IT Services, etc – Co-ordinate the activities needed for effective management and delivery of projects 
Project resources - Ensure quality, coordinate resources and provide assistance, coaching and advice on management approach, control and completion of products 
3rd Party Vendors – non-commercial supplier relationships focussed on operational / project activities 
IT Standards & Governance – collaborate to ensure effective application of standard processes 
End markets / factories, Business reps, Functional and geographic IT Managers - Co-ordinate the activities needed for effective management and delivery of projects