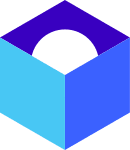 Warsaw

Technologies in the company:
Requirements
Experience level:
Mid
Basic knowledge of UNIX-based operating systems
Good knowledge of English
Nice to have:
Experience in Mobile, Unit, API, Load, Soak and Performance test automation
Experience in Shell scripting
Background or intellectual curiosity in DevOps
Critical thinking, problem solving, pro-activity
Technologies
Necessary on this position:
JavaScript

HTML

ECMAScript

REST

Node.js

Git
Necessary and we can teach you:
Nice-to-have:
Docker

PHP

Ruby

React

Ruby on Rails
Project you can join
We're looking for Mid Test Automation Engineer and/or Senior Test Automation Engineer, to join our QA Team. Your job responsibility, depending on your experience level, will be to create, improve, and maintain our test automation frameworks, tools and processes, create and maintain automated test cases, debug and report issues, perform manual tests. Apart from that you will also aid our Developers, Customer Service and Sales Teams in resolving non trivial issues encountered by Users and Employees.
Work time division
Describing test scenarios
How we test?
Unit tests
Integration tests
System tests
Pentests
Performance tests
Manual testing
Test automation
CI
How we manage our projects?
Project management software:

Clubhouse
Toolset
Laptop
PC
Additional monitor
Headphones
Personal container
Phone
Freedom to pick your tools

Operating system
Work environment
Tech supervisor
Open space
Separate rooms
Dress code
Flexible working hours
Remote possible:

40%

Paid vacation:

26 days per year

Office hours:

8:00 - 19:00
Bonuses
Healthcare package
Healthcare package for families
Leisure package
Leisure package for families
Cold beverages
Hot beverages
Fruits
Snacks
Lunches
Adaptation tips
Language courses
Temporary housing
Help finding an apartment
Visa Services
Sign up bonus
Flight ticket
Money for moving expenses
Conferences
Trainings
Books
Car parking
Bicycle parking
Shower
Chill room
Playroom for children
Integration events