About company
WHAT WE DO
Our domains are payments, IoT and biometrics. Thanks to our solutions, it is possible to digitalize payment cards and use the phone as a multi-tasking device. Opening a car with a selfie? No problem! Our producst are used by the best global IT and Telco brands, and we care for the safety of users' data.

OUR TEAM
Our goal is to create your own products based on the latest technologies. The key to success are teams: autonomous, interdisciplinary, covering all the necessary skills.

WHERE YOU CAN FIND US
Of course, in Lodz! Sometimes even in the yard of our historic villa, on deckchairs... This is where the best ideas come up!
Requirements
Experience level:
Mid
English - at least on a communicative level
Technologies
Necessary on this position:
JavaScript

or

TypeScript

Java 8

HTML

or

CSS
Nice-to-have:
Project you can join
UI Core Payments is a bunch of middleware /frontend aimed to help with Payment Cloud management. It consists of:
Onboarding - for loading new configuration (using GUI or zip files) 

Customer Care - for lifecycle manipulation
User management
We are very open to people with no practical experience in the design of UI/UX for webapps - as long as you have clever ideas and want to develop those skills!
You will be responsible for:
Creating design of new applications/modules - both in terms of GUI and architecture design.
Maintaing existing applications
Technologies:
Legacy projects:
AngularJS 1.6 + Restangular + Grunt + Bower + Node.js 

JavaScript + HTML + CSS (Less/Sass)

Java 8 + Spring + Apache CXF + Cassandra 
New Projects:
React/Redux

AWS (Cognito / Lambda / DynamoDB)
How we code?
Style guide
Code review
Pair programming
Static code analysis
How we manage our projects?
Toolset
Laptop
Additional monitor
Headphones
Personal container
Freedom to pick your tools
Work environment
Tech supervisor
Open space
Separate rooms
Flexible working hours
Office hours:

7:00 - 18:00
Bonuses
Adaptation tips
Language courses
Temporary housing
Help finding an apartment
Visa Services
Sign up bonus
Flight ticket
Money for moving expenses
Conferences
Trainings
Books
Car parking
Bicycle parking
Shower
Chill room
Integration events
Will contact you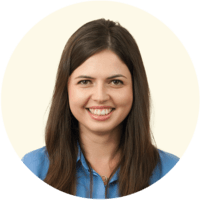 Joanna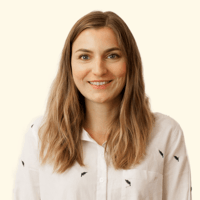 Anna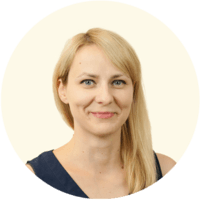 Marta

Recruitment process

Send your resume

Set up a meeting

Meeting and interview with team leader

Decision and feedback