Fullstack .NET Developer
20 000 - 25 000
pln
net / month
Fullstack .NET Developer
iQuest
---
Project description
We are looking for a Full-Stack .NET developer that can leverage the skills set in building and developing quality cloud-based scalable software products. If you have a strong engineering background with experience in leading a technical team, then we would be thrilled to meet you! 
*Also, we are open to meet Senior developers without leading a technical team experience
What will your (daily) activities look like? 
designing, implementing and deploying a clean, reliable Web solution, having a Web API based backend system with a rich, responsive and scalable front-end
creating a robust data access layer using ORM libraries
designing database schemas, writing queries and stored procedures, defining indexes and optimizing queries for Microsoft SQL Server
implementing & maintaining API test cases, unit tests & integration tests
deploying an application on IIS and Node server (basic understanding of CI/CD process)
using source control, annotating code appropriately, using integration, build & deploy tools, performing code reviews
working with SonarQube – configuring it, and correcting the errors found by the tool
leading a small team (4-5 developers) and acting as a coach/mentor for the less experienced team members
What will you find in iQuest?
The office space in the city center (Śródmieście, Chmielna Street)
Professional development through the iQuest Career Management program
Internal training sessions & the possibility to participate at various conferences
The professional and collaborative work environment
Competitive remuneration package
Who we're looking?
Do you have these qualities?
Profound knowledge in Object-Oriented Design, Patterns, and Principles
Strong understanding of REST, HTTP request/response structure
3+ years of experience working in Agile software development life cycle methodologies
Do you also have these qualities?
Hands-on experience in leading a technical team /Senior experience
Ability to easily communicate in English
An optimistic can-do attitude
Ability to re-design / create from scratch new technical solutions
Problem-solving skills
How we work?
How we manage our projects?
Work environment
8:00 - 18:00
Office hours
Bonuses
Kitchen
Cold beverages
Hot beverages
Fruits
Traning
Conferences
Trainings
Books
Other
Integration events
Chill room
Get to know us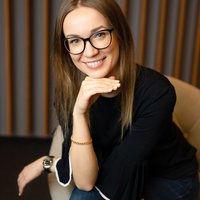 Wioletta Woźniak
People & Office Assistant
Check out similar job offers