Frontend Engineer
From 8 000
pln
net / month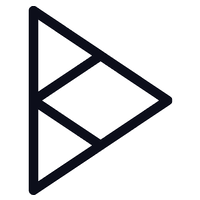 Frontend Engineer
Beta District
---
Project description
Because of a number of highly strategic projects we're looking to hire multiple experienced front-end engineers. We're currently building out a new front-end application, utilising best practice frameworks which will be the basis to implement multi-brand and multi-language strategies for all of our consumer-facing front-end applications. In addition we require some expertise in CMS and static page generation, to support marketing efforts for these new market, multi-branded strategies.
You will be excited by the opportunity to work with Material Design framework, and the benefits it delivers, taking huge satisfaction in rapid feature delivery. You will see your work in products used by thousands of users across multiple brands, and this ensures you deliver your best.
You understand what it really means to work in an Agile manner with a global team, where you can take ownership and accountability for developing cutting edge software applications. You will be working alongside the most passionate product, design and software engineering teams, who speak the same language, have the same attention to quality and have a desire to work with the best, who can deliver what they promise.
Who we're looking for?
You are:
Someone with the passion to learn and experiment.
Willing to provide new ideas, solutions and approaches.
A great team player
Someone with a productivity focused mindset with a track record in delivery.
Needed:
Minimum 2 years+ demonstrable experience: your work is in a production environment, a client facing product with multiple (thousands of) users.
Full knowledge of front-end toolbox: HTML5, CSS3, Javascript (Typescript/ES6), responsive web design and managing AJAX calls
Experience in at least one major UI Frameworks such as: React, Angular or Vue.js.
Experience with CSS Preprocessors: LESS, JSS, CSS Modules or CSS-inJS
Familiar with git flow
Experience with BDD, TDD and full stack integration testing.
A mindset to create both DAMP and DRY code: an understanding of software development principles, but creative enough to know when to break them.
Must have the ability to communicate both verbally and written, in English.
Beneficial Knowledge:
Experience in deployment and testing with cloud based architectures and modern orchestration frameworks (eg. Kubernets + Helm)
PostgreSQL, MySQL, MariaDB and Oracle (primarily SQL).
Static page generators: Hugo (is a plus) or Gatsby/ similar
CMS systems: Craft is a plus but will consider others.
Redis, NoSQL, RESTful APIs.
AWS, Docker.
Confluence or equivalent wiki, JIRA
Linux server administration and command line interface (CLI) experience a plus.
Education
Computer Science or related degrees preferred 
React
or
Angular
or
Vue.js
Bonuses
Healthcare
Healthcare package
Healthcare package for families
Leisure package
Leisure package
Leisure package for families
Kitchen
Cold beverages
Fruits
Hot beverages
Snacks
Lunches
Traning
Conferences
Trainings
Books
Other
Integration events
Shower
Check out similar job offers