Displate
HR:

Yes

Number of employees:

110

Capital:

mixed

Al.Jerozolimskie 123 A, Warsaw
About us
Displate is a manufacture specializing in creating exceptional metal posters and a platform gathering talented artists from all over the world. Some facts about Displate:

2013 date of Displate foundation
50 countries we ship our products to
110 people onboard
14 000 Artists joined Displate
275 000 designs on webside
8 MLN trees planted


We're cool because:
We offer plenty of opportunities for professional growth and extremely positive atmosphere - after all your development and job satisfaction is in our interest 




We work with premium quality product that we produce in our in-house manufacture




We are a Polish company but global brand that thinks BIG - we work in an international workplace in cooperation with our global business partners




We work in a creative office space in the center of Warsaw and have second office in Austin, US




We work hard but play harder, believe in the value of taking time off




We know how to chill - we have a chill room, game room as well as drumset and other stuff for you to rock on (after hours ;) )




We provide fresh fruits for that creative brain of yours




You can have coffee your favourite way - we have it all, from french press to moka pot and of course an automatic coffee machine




We organize charity events like Charity Breakfasts to help others




In our company's bookcase you can find comics, business books or art books (and a nice place to read on our couches and hammocks)




We love to help people express themselves :)
What you would create with us?
We help people Express Themselves 
Why it's worth to work with us
Displate was chosen by Tech5 one of the hottest Start-ups in Poland !!!
People who may interview you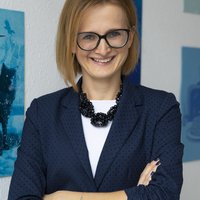 Marta
Bonuses
Healthcare package
Healthcare package for families
Leisure package
Leisure package for families
Cold beverages
Hot beverages
Fruits
Snacks
Lunches
Conferences
Trainings
Books
Shower
Chill room
Playroom for children
Integration events
We are recruiting
No offers
Find out more about other companies