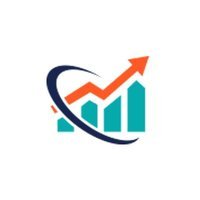 SEO Warriors
HR:

No

Number of employees:

300

Madurai
Technical skills we value
About us
SEO Warriors the best Digital Marketing Company in India, very successful in the past ten years having 100+ clients all over the world. 
Bring your business, we will make it a brand!!!
SEO Warriors provides A to Z digital marketing Services:
1) Link Building Services.
2) Search Engine Optimization (SEO Services).
3) Social Media Marketing (SMM Services).
4) Content Marketing.
5) Email Marketing.
6) App Store Optimization (ASO Services).
7) Social Media Optimization (SMO Services).
8) Pay Per Click (PPC Services)
9) Online Reputation Management (ORM Services).
10) Conversion Rate Optimization (CRO Services)
You will Contact us at: +91 9751265651
Address:- No 22, Astalakshmi Nagar, Opp Seethalakshmi Mill Gate Stop, 
                Thanakankulam, Thirunagar, Madurai.
Post Code:- 625006
Email ID:- info@seowarriors.info
Website:-  www.seowarriors.info
What you would create with us?
At SEO Warriors, we provide end-to-end digital marketing services, by catering unique marketing strategies to fulfill our client's goals. We constantly innovate our work to bring 100% proven results.
Why it's worth to work with us
Without digital marketing, nothing can be done in the competitive digital world, and it is a bread and butter for every business. By keeping a keen eye on this, we plan, design and execute unique digital marketing strategy to beat your competition.
We are recruiting
No offers
Job offers from other companies