EL Passion
HR:

Yes

Number of employees:

53

Capital:

Polish

Plac Europejski 2, Warsaw
Technical skills we value
About company
We are EL Passion, one of the leading software houses in Poland. Our passionate team specializes in designing and developing stunning web, iOS and Android apps for clients all around the world. Some of our clients include Wirtualna Polska, GoldenLine, ZnanyLekarz, Estimote, Cobalt and The Mobility House.
We strive to deliver world-class software and design. Creating an impressive web presence requires knowledge and experience. Our portfolio includes 100+ projects for clients all over the world. We are experts at turning your ideas into amazing products that can be used globally.
What you would create with us?
web applications
mobile applications
design
Why it's worth to work with us
Working for us you will craft Ruby on Rails apps. You'll get the chance to work on interesting startup ideas. Working in Agile teams will allow you to showcase your experience and learn new stuff.
Want to make outstanding front-ends? When it comes to putting design to code, your skills and knowledge of new technologies will be crucial in creating the best user experience.
Are you passionate about creating iOS & Android apps? We're looking for people who love developing for smartphones, beacons and other gadgets. At the end of day, you get to play with all of them!
Do you wish to design interfaces used by millions? You are the person that will design an interactive experience from start to finish. Tips from colleagues will help you add that extra flair to your work.
We work in 100% scrum & agile environment
No compromise on quality- you will observe best development practices
We will invest time and resources to develop your potential
Once in every 2 months you'll take part in our 2 days hackathons and take time out of your regular projects to work on your own idea
You'll have access to our library (tutorials, training material, books, publications, etc.) and be able to help growing it by suggesting new items to be purchased
People who may interview you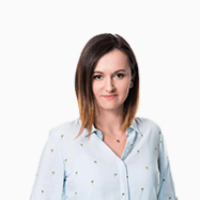 Agnieszka Sobańska
People Operations Manager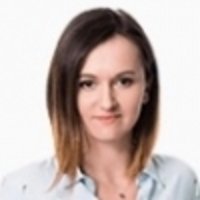 Bonuses
Healthcare package
Healthcare package for families
Leisure package
Leisure package for families
Cold beverages
Hot beverages
Fruits
Snacks
Lunches
Conferences
Trainings
Books
Car parking
Bicycle parking
Shower
Chill room
Playroom for children
Integration events
We are recruiting
No offers
Find out more about other companies