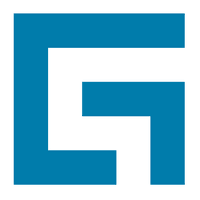 Guidewire Software
HR:

No

Capital:

foreign

Krakow
Technical skills we value
About us
Guidewire is a global insurance technology software provider that assists property and casualty clients in adapting to a rapidly changing industry.
Our engineers develop and implement market-leading software for the second-largest financial services industry in the world: insurance. 
Might not sound sexy at first but believe it or not, insurance software is surprisingly complex, difficult to get right. 
You have the opportunity to solve some of the hardest and most technical challenges in the industry. 


In a few words
Guidewire allows insurers to adeptly adapt and succeed in the industry.
Founded in 2001
HQ Foster City, CA
18 offices across the US; Canada; Poland, Germany, Ireland, UK, Spain, China, Australia, Japan
+2000 employees worldwide

More About Our Culture


Speak to any of our Developers, QA Engineers or Product Managers and you'll soon pick up on their enthusiasm for our unique culture. 
Our culture of Integrity, Rationality and Collegiality, allows us to deliver while still having fun. Our personality is created by our teams and leaders who define who we are.
From the Silicon Valley to Krakow or Sydney, our teams are always looking to connect to make our products well-designed, reliable, and make Guidewire a great place to work. 
What you would create with us?
We make software that offers property and casualty insurance companies the tools to take care of their customers when they need it the most, whether that's a time of crisis, a natural disaster, an accident, or exposure to cyber risks.
We're searching for people who are as passionate about working together to deliver quality products as we are. Join us and enjoy a career where you can make an impact, you'll be inspired by those around you, and you'll be trusted and empowered to go further.
Why it's worth to work with us
Financial – Receive market-competitive pay and incentive programs along with generous time off and benefits built for your location.
Wellness – Stay well and balanced with our global wellness partners who help you keep your mind and body in tune.
Flexibility – Work in a healthy environment where you'll have the freedom and trust to make an impact, with time for your life outside of work.
Your own personal holiday - My Day gives you a day of your choosing to celebrate or just kick back. It's your day.
Make a Difference – Spend two days giving back to your community on your own or with your team.
Reap your rewards – Get rewarded for outstanding work by indulging your passions through our experiential rewards program.
Career & Professional Development – Grow your skills or build new ones with thousands of courses available on demand.
Bonuses
Healthcare package
Healthcare package for families
Cold beverages
Hot beverages
Fruits
Snacks
Lunches
Adaptation tips
Language courses
Temporary housing
Help finding an apartment
Visa Services
Sign up bonus
Flight ticket
Money for moving expenses
Conferences
Trainings
Books
Car parking
Bicycle parking
Shower
Chill room
Playroom for children
Integration events
We are recruiting
No offers
Job offers from other companies