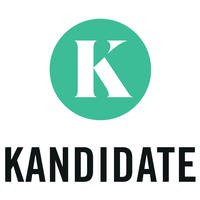 Kandidate
HR:

No

Number of employees:

30+

Capital:

foreign

Warsaw

London
Technical skills we value
About us
We are Kandidate.com - a London based recruitment startup that has helped 100+ European tech companies hire, from VC backed startups to pre-IPO scale ups.
We are a 30+ people team headquartered in London, with our product and marketing team in Poland. We are backed by top investors, including Velos Partners, the VC fund of Facebook's Co-Founder. We are currently the leading website in the UK for commercial hiring in the tech industry and have helped 100+ startups hire.
What you would create with us?
We are a two-sided marketplace, connecting 14,000+ candidates who have signed up to our platform with startups that are looking to hire. Top tech companies choose us over traditional recruitment agencies as we help them hire top candidates faster, at a more competitive price point and offer a better user experience. Tech professionals value the job matching accuracy, better user experience and transparency we offer. Our vision is to turn Kandidate into the go-to option for fast-growing companies to hire, especially for sales, marketing and operations role.
We are recruiting
No offers
Job offers from other companies