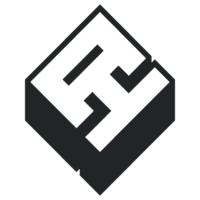 Apptension
HR:

Yes

Number of employees:

+60

Nowowiejskiego 55, Poznań
Technical skills we value
About us
Hi from Apptension, Poland-based quality software craftsmen who mix outstanding tech skills with a solid dose of creativity. We partner with the world's leading brands, disruptive start-ups, and ingenious investors coding their ideas into reality!
We flavor our client's projects with the secret sauce which, taking dozens of awards they received into consideration, the industry finds delicious. But don't take our word for it - join us and see for yourself what the Apptension vibe is all about.
Why it's worth to work with us
We're fierce evangelists of teamwork. Our culture is based on collaboration and respecting one another.
We believe that one can achieve great things by constant learning, testing and implementing new tools and technologies.
We want to move forward and we believe that one can do so only by constant learning, developing one's skills and testing new things.
We want our employees to not only learn but also to be able to share that knowledge with others.
Bonuses
Healthcare package
Healthcare package for families
Leisure package
Leisure package for families
Cold beverages
Hot beverages
Fruits
Snacks
Lunches
Conferences
Trainings
Books
Car parking
Bicycle parking
Shower
Chill room
Playroom for children
Integration events