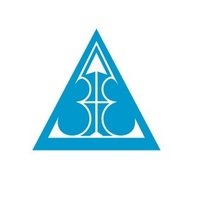 Aryavrat Infotech Inc.
HR:

Yes

Number of employees:

50

1291 E. Hillsdale Blvd. Ste 205, Foster City

217 Metropolis Tower, Ajmer Road, Jaipur
Technical skills we value
About us
Aryavrat is a provider of IT solutions to the Telecom, Mobile, Gaming, CRM and Business Analytics, etc. domains. Our offerings span business and technology consulting, application services, systems integration, product engineering, custom software development, maintenance, re-engineering, independent testing & validation services, IT infrastructure services and business process outsourcing. Aryavrat has been built by a strong team of industry professionals with years of combined experience in mobile technology and solutions. At Aryavrat, with development centers in the US (San Francisco) & India (Jaipur), we have partnered with some of the best companies in the world to deliver strategic software and mobile solutions to support expanding operations and maximize revenue.


Clutch: https://clutch.co/profile/aryavrat-infotech
Goodfirms: https://www.goodfirms.co/companies/view/5189/aryavrat-infotech-inc
What you would create with us?
TimenTask: TimenTask suites for every business to increase productivity and maximizing the profits. It comprises tools which can help the companies in managing the employee work and provide the consolidated reports of work. Website: https://timentask.com/

DeskTrack: DeskTrack is an automated time tracking tool which also records the insight details of the desktop, i.e. the work you are doing all day. It keeps the list of applications opened, URLs browsed, files opened with the total time spent on them. Website: https://desktrack.timentask.com/
Bonuses
Cold beverages
Hot beverages
Fruits
Snacks
Lunches
Conferences
Trainings
Books
Car parking
Bicycle parking
Shower
Chill room
Playroom for children
Integration events
We are recruiting
No offers
Job offers from other companies