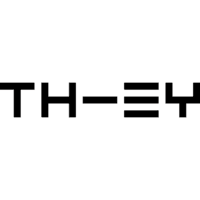 TH-EY
HR:

No

Number of employees:

9

Capital:

mixed

Trampery Republic, Anchorage House, 2 Clove Crescent, , London
Technical skills we value
About us
We create bespoke software for startups and businesses. Our goal is to make our clients successful through technology. We work closely with our clients to understand their needs and propose cost effective solutions. We believe in transparency and honesty, we give access to the code from day 1. We are a UK company located in London.
HOW WE WORK:
- we listen closely to our customers to understand what is the problem they want to solve
- we provide free estimations of the projects with a full breakdown of build items
- we operate in a highly agile manner, talking with the client frequently, doing demos and deploying the software to test as soon as possible
- we build long term relationships
What you would create with us?
WHAT WE DO:
- create bespoke desktop / web (browser based) applications
- create bespoke mobile applications
- maintain legacy applications
- provide advice on how software can improve internal company processes
Why it's worth to work with us
We work 100% remotely
We create bespoke software, mostly from scratch directly for an end client
We don't have HR department, you can talk directly to founders
Bonuses
Shower
Chill room
Playroom for children
Integration events
We are recruiting
No offers
Job offers from other companies