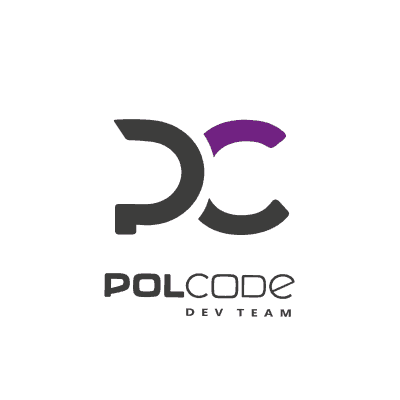 About us
Since 2006, Polcode has delivered excellence in digital services and has become one of Poland's leading software houses. We are a Polish company at heart but our international clients are based in the USA, Canada, Western Europe and more.
Our team of over 150 professionals helps both startups and world-leading digital companies build products, grow their business, and scale their workforce globally. We excel at open source technologies: PHP (Laravel, Symfony), Ruby on Rails, Python, React, VueJS, Angular or Magento to build amazing experiences for our clients. Our achievements propel us forward to do bigger and better things. 
We support personal development and work–life balance by ensuring training budget and offering a fully remote work mode and truly flexible working hours. We believe that creating outstanding software can be paired with ambitious talent and making friends along the way. Respect, openness and readiness to help are the key elements making up a good team. Aside from experience and eagerness for development, we value a sense of humor and friendly atmosphere at work.
Join us and make sure that at Polcode people always come first.
#itsallaboutpeople
Learn more at www.polcode.com
Technology radar
ADOPTED
PHP
Symfony
Laravel
Magento
Pokaż pozostałe
Ruby on Rails
JavaScript
AWS
MySQL
Redis
ElasticSearch
PostgreSQL
PHPUnit
behat
Docker
Jenkins
TESTED
Sylius
Google Cloud
Kubernetes
Kafka
Neo4j
CEO
When co-founding Polcode, I had one goal in mind—to let extraordinary developers work on challenging projects.
Management Board Member
Even though many factors determine the quality of deployed software, the participation of experienced specialists is the foundation of every successful project.
CTO
I align technology with our clients' needs, develop our Technological Pillars, and support clients on the strategy-technology front.
Sales Director
As Sales Director, I'm responsible for diversification of Polcode's client portfolio. In my spare time, I delve into communication of people, machines, and animals.
Version control Git
Style guide
Code review
Static code analysis
TDD
Code metrics
Knowledge database
Pair programming
BDD
Unit tests
Integration tests
System tests
Performance tests
Test automation
CI
Pentests
Manual testing
How we manage our projects?
Who makes architectural decisions?
team leader
Who makes technology stack decisions?
team leader / zespół
Project management software
Redmine / JIRA / Trello
PC
Additional monitor
Headphones
Windows
Linux
OS X
Freedom to pick your tools
Laptop
Personal container
Phone
Separate rooms
Flexible working hours
Tech supervisor
Open space
Dress code
Kitchen
Hot beverages
Snacks
Fruits
Development
Conferences
Books
Trainings