Frontkom
HR:

Yes

Number of employees:

70

Capital:

Polish

ul. Bagno 2/190 (Budynek C, piętro 4), Warsaw

Wigilijna 2a, Lublin

Funchal

Berlin

Oslo

Fredrikstad
About us
Frontkom is a solid team of over 70 specialists - designers, developers, and testers working in a collaborative, international environment with offices in Lublin, Warsaw, Oslo, Fredrikstad, Funchal and Berlin.
These are our values:
1. We deliver sustainable value. Understanding our clients business goals drives the value we deliver. We put the end user first and believe that great customer experience can be your best competitive advantage. We create long-term partnerships for lasting results.
2. We draw the maps for the journeys that matter. We embrace the tension of constant innovation. We expand boundaries, iterate to learn quickly, seek meaningful change for our clients, and create new ways of working.
3. We are curious and data-driven. We use analytics and research to discover insights and ideas pivotal to your success, and turn them into digital solutions.
4. We are better together. We create and work in strong teams. We are inclusive because we believe that diversity makes us stronger. We support each other, ask for help, and reach out.
5. Work with us and get inspired. We strive for personal growth. Generous learning and sharing is a natural part of our work. We are accountable and honest. We take ownership and lead.
Join us on the journey of bringing digital change to our customers.

What you would create with us?
We design and deliver web applications and websites since 2008 for international startups and innovative corporations - ASUS, RedBull, Unicef, Mitsubishi Motors, Isuzu and Suzuki Norway, Expander and others.
Frontkom framework utilizes Continuous Integration, code reviews, multiple development environments (local, feature, testing, staging, production) and applying agile development process to build efficient and scalable solutions.
Why it's worth to work with us
Work with a motivated and experienced team of professionals
Take part in designing digital solutions based on modern technology
Learn and grow through books, events, sports package and English lessons we sponsor.
Have the opportunity to work globally with innovative companies while building their solutions
Participate in Open-source projects and get recognized
Have a real impact on how we work and what tools and technologies we use - we give space for innovation though technical initiatives
Enjoy non-corporate atmosphere
Clients and implementations
People who may interview you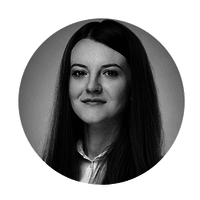 Kasia
Bonuses
Healthcare package
Healthcare package for families
Cold beverages
Hot beverages
Fruits
Snacks
Conferences
Trainings
Books