Netkata Internet Software House
HR:

Yes

Number of employees:

60

Capital:

Polish

Nowy Świat 5/11, Warsaw

Wigilijna 2a, Lublin
About us
Netkata is a team of 60 specialists who, based on the latest technologies and proven design processes, are dare to create bold solutions and undertake ambitious projects.
With over 10 years of experience we deliver products tailored to clients' desire and for users' delight.
What you would create with us?
We design and deliver web applications and websites since 2008 for international startups and innovative corporations - ASUS, RedBull, Unicef, Mitsubishi Motors, Isuzu and Suzuki Norway, Expander and others.
Netkata framework utilizes Continuous Integration, code reviews, multiple development environments (local, feature, testing, staging, production) and applying agile development process to build efficient and scalable solutions.
Why it's worth to work with us
Work with a motivated and experienced team of professionals
Take part in designing digital solutions based on modern technology
Learn and grow through books, events, sports package and English lessons we sponsor.
Have the opportunity to work globally with innovative companies while building their solutions
Participate in Open-source projects and get recognized
Have a real impact on how we work and what tools and technologies we use - we give space for innovation though technical initiatives
Enjoy non-corporate atmosphere
Clients and implementations
People who may interview you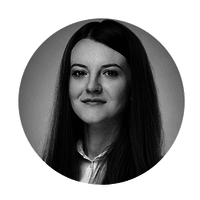 Kasia
Bonuses
Healthcare package
Healthcare package for families
Cold beverages
Hot beverages
Fruits
Snacks
Conferences
Trainings
Books