Netkata Internet Software House
HR:

Yes

Number of employees:

45

Capital:

Polish

Nowy Świat 5/11, Warsaw

Wigilijna 2a, Lublin
Technical skills we value
About company
Netkata is digital agency, a Polish-Norwegian-Portuguese team of 45 designers, developers, and testers, working in Poland from offices in Warsaw and Lublin. We design and deliver web applications and websites since 2008. Our clients are international startups and innovative corporates – The Dubai Mall, Expander, Unicef, Mitsubishi Motors, ASUS, RedBull, Isuzu and Suzuki Norway, and others. We value transparency, agility, and clear communication.
Why it's worth to work with us
Our Development Teams use the following tool stack and techniques: NPM, Gulp, Webpack, BEM, ITCSS, stylelint, JS ES6, unit testing with PHPUnit, Karma, Mocha and Chai, as well as Redis, Git and Gitlab. We take our code seriously and strive for optimal development environments. We communicate using JIRA Agile and Slack. We utilize Continuous Integration, code reviews, multiple development environments (local, feature, testing, staging, production) and apply agile development methodology to build efficient and scalable solutions. Join us!
Clients and implementations
People who may interview you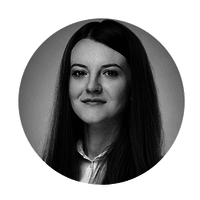 Kasia
Bonuses
Cold beverages
Hot beverages
Fruits
Snacks