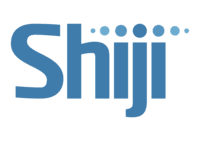 Shiji Poland
HR:

Yes

Number of employees:

300+

Capital:

foreign

Ul.Chorzowska 148, Katowice
About us
Shiji Group provides software solutions and services for the hospitality, food service, retail and entertainment industries, ranging from hotel management solutions, to food and beverage and retail systems, payment gateways, data management, online distribution and more. 
Founded in 1998 as a network solutions provider for hotels, and later changed to a software provider for the whole consumer market, Shiji Group today comprises 5,000 employees in 80+ subsidiaries and brands, serving over 91,000 hotels, 200,000 restaurants and 600,000 retail outlets. 
Shiji is committed to connecting the global business of hospitality. We provide an integrated suite of technological solutions that empower hotel, retail, food, and entertainment companies to better connect with their guests.
What you would create with us?
The beginning of Shiji Poland was in Katowice and 2016. It was then that, as a start-up, we started working on an enterprise-class product for managing hotels from the inside. Today, we are conquering the global hospitality market by offering our customers - hotel chains - a comprehensive yet tailor-made solution - Shiji Enterprise Platform, a distributed system based on microservices and AWS infrastructure, agilely developed in .NET and React. Our team is now over 300 employees contributing to the technological change in the hospitality sector.
See more: https://enterpriseplatform.shijigroup.com/
Why it's worth to work with us
We use the latest technologies and modern approach to programming - by joining us, you will grow in technical skills.
We work on our own product, which is a complex and scalable system - no risk of flipping from project to project and working in legacy.
We leverage the power of an international corporation - you will get support from teams around the world and the opportunity to work in a stable place.
We focus on soft skills - in Shiji you will find not only good co-workers, but also great friends.
Become part of the Shiji family!
Bonuses
Healthcare package
Healthcare package for families
Leisure package
Leisure package for families
Cold beverages
Hot beverages
Fruits
Snacks
Lunches
Adaptation tips
Language courses
Temporary housing
Help finding an apartment
Visa Services
Sign up bonus
Flight ticket
Money for moving expenses
Conferences
Trainings
Books
Car parking
Bicycle parking
Shower
Chill room
Playroom for children
Integration events