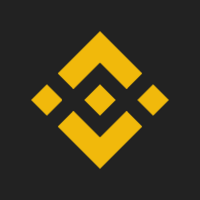 About us
Binance is the global blockchain company behind the world's largest digital asset exchange by trading volume and users, serving a greater mission to accelerate cryptocurrency adoption and increase the freedom of money for people around the world.
What you would create with us?
While Binance has become one of the greatest success stories in the crypto industry, we are aiming higher, because our mission since day one is still the same: spreading the freedom of money.
This goal goes beyond our main exchange platform, as it takes whole communities to spread our main principle. That's why we've formed several different pillars within the Binance ecosystem to initiate change across multiple fronts. But regardless of the different areas handled by the Binance units — Exchange, Academy, Info, Labs, Launchpad, Trust Wallet, Charity — each one serves our one big mission.
Why it's worth to work with us
Are you looking to be a part of one of the most influential companies in the blockchain industry and contribute to the crypto-currency revolution that is changing the world?
We are recruiting
No offers
Job offers from other companies