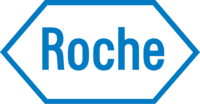 Roche
HR:

Yes

Number of employees:

450+

Capital:

foreign

Poznań

Warsaw
Technical skills we value
About us
The frontrunner in personalised healthcare Roche was one of the first companies to bring targeted treatments to patients. With our combined strength in pharmaceuticals and diagnostics, we are better equipped than any other company to further drive personalised healthcare. Two-thirds of our Research and Development projects are being developed with companion diagnostics. A pioneer in healthcare We have been committed to improving lives since the company was founded in 1896 in Basel, Switzerland. Today, Roche creates innovative medicines and diagnostic tests that help millions of patients globally. Roche Global IT Solution Centre is located in Poznan and Warsaw. We are more than 470 software professionals who deliver innovation in creating and maintaining solutions for Roche sites around the world.  Technology is our strength – everyday we breakdown barriers of healthcare.
What you would create with us?
Roche IT is essential for innovation. It is an integral part of the business and makes a difference to patients. Roche IT is not only a great place to work but also a great place to grow.

Today more than 4,000 experts in our global Roche IT and Software Engineering organizations develop and maintain integrated IT and Software solutions for our business and work on ideas for tomorrow. Their innovations, support and services are key to enabling us to discover, develop and launch breakthrough medicines and diagnostic system solutions that make a significant difference in the lives of millions of patients around the world.

Why it's worth to work with us
Personalised Healthcare - Education for Group Informatics
Development OpportunITies
Stable employment
Cool team
Flexible working arrangements
Bonuses
Healthcare package
Healthcare package for families
Leisure package
Leisure package for families
Cold beverages
Hot beverages
Fruits
Snacks
Lunches
Conferences
Trainings
Books
Car parking
Bicycle parking
Shower
Chill room
Playroom for children
Integration events
We are recruiting
No offers
Job offers from other companies