GOG.com
HR:

Yes

Number of employees:

+200

Capital:

Polish

Jagiellonska 74, Warsaw
Technical skills we value
About company
Here at GOG.com we combine work with passion for gaming to offer our customers the greatest selection of PC, Mac and Linux games, both classics and day-one titles, always DRM-free, with lots of extra goodies and amazing customer support. But GOG.com is more than just a place to buy games. In addition to nearly a thousand games and never-ending promotions, we're building GOG.com Galaxy: a truly gamer-friendly online gaming platform, to offer our community online multiplayer, convenient game updating and the option to stay in touch with friends. What makes us stand out is that we listen and react to our communities' suggestions and we're determined to keep working towards our goal of bringing all that is good in gaming to everyone.
What you would create with us?
Information on processing of your personal data
Your personal data controller is GOG sp. z o.o.  with its registered seat in Warsaw, Poland, ul. Jagiellońska 74, 03-301 Warszawa. Your personal data will be processed in particular to invite you to our recruitment process and to conduct the process, which includes negotiating conditions of employment. We respect your privacy rights i.e. the right to access, rectify and delete your data, limit its processing, transfer it, a right not to be a subject to automated decision-making, including profiling, and to object to the processing of your personal data (you will find more details about processing of your personal data in this privacy notice:  http://files.gog.com/work/privacy-notice.pdf. 
Please include the following statement in your application: 'I hereby consent to the processing of personal data in my application by GOG sp. z o.o. with its registered seat in Warsaw for the ongoing recruitment process.'

Why it's worth to work with us
We are working on three amazing projects: GOG Galaxy, GOG.com and Gwent backend services.
Working at GOG.com you will not only have the opportunity to expand your skills to their limits but also have fun while doing so.
GOG.com is the sister company of CD PROJEKT RED (creators of The Witcher games).
Since 2008 we've been working hard, as an international team of more than 100 passionate games industry professionals, to make DRM-free the new black in gaming.
Our work environment is relaxed, and the company philosophy often goes against the typical corporate flow.
People who may interview you
Alona Winnicka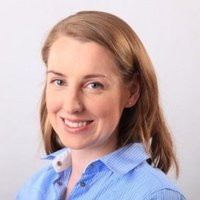 Magda Stanowska
Iwona Serafin
Magda Barańska
Aleksandra Toczyska
Katarzyna Olkowska
Senior Recruitment Specialist
Bonuses
Healthcare package
Healthcare package for families
Cold beverages
Hot beverages
Fruits
Snacks
Lunches
Adaptation tips
Language courses
Temporary housing
Help finding an apartment
Visa Services
Sign up bonus
Flight ticket
Money for moving expenses
Conferences
Trainings
Books
Car parking
Bicycle parking
Shower
Chill room
Playroom for children
Integration events