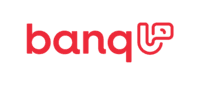 banqUP
HR:

No

Number of employees:

20

Capital:

mixed

Al. Jerozolimskie 123a, Warsaw
Technical skills we value
About us
BanqUP is an API-driven platform for open banking solutions, allowing for banks and fintech companies to access a number of European banking APIs. 
BanqUP helps companies (TPPs) and banks quickly access open banking ecosystem and analyze banking data, allowing them to create bold and innovative solutions, as well as cross-sell and up-sell their existing product.
We are a hand-picked team of friends and specialists that create innovative products using cutting-edge tech and learning new things every day. We work with, among many, .NET Core 2.2 (soon 3.0), both sql and nosql databases (Azure SQL, MongoDB) and Docker with Kubernetes. We also leverage multiple cloud services like API Management, CosmosDB or AKS. To do it effectively we partner with Microsoft, so you can meet great technical advisors and mentors at the office!
What you would create with us?
APIHUB is an API on top of many different APIs provided by financial institutions. Its main objective is to provide TPPs developers with a single, unified point of implementation, regardless of the specificities of the downstream interfaces. No two interfaces are built the same in the current open banking ecosystem but with APIHUB it doesn't really matter.

We have come a long way in a short time already and we are tremendously motivated to go even faster and keep ourselves continuously sharp towards customer success.
Now we are looking for a high-energy API ninjas and doers with a passion for new technologies and startup culture to became our teammate and help us build a great new banking experience. FinTech startup is what this is all about.
Why it's worth to work with us
Innovative product, newest technology, changing the rules
Experience, teamwork,
Initiative, passion, ballance, innovation, respect
Bonuses
Healthcare package
Healthcare package for families
Cold beverages
Hot beverages
Fruits
Snacks
Lunches
Conferences
Trainings
Books
Car parking
Bicycle parking
Shower
Chill room
Playroom for children
Integration events
We are recruiting
No offers
Job offers from other companies