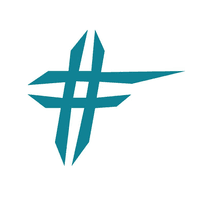 HybridTechLabs - Custom Software Development Poland
HR:

Yes

Number of employees:

6

Capital:

Polish

Plac Rodła 8, 70-419, Szczecin, Szczecin

326 Molesey Road, Hersham, KT12 3PD, London, London

201 S Division St, MI 48104, Ann Arbor, Ann Arbor
Technical skills we value
About us
Experienced Software Developers for hire on fresh enterprise => HybridTechLabs.com. We are currently six-member Software Engineering Team - ready to take software development challenge of the Web Application and mobile Apps.    The foundation of this new initiative of creating HybridTechLabs is open approach to use every newer and the most latest technology that is related to the software engineering frameworks and use then for rapid designing of custom software, starting from the Web Applications as well Mobile Apps and more.     --------
Developing Apps for Android, iPhone, iPad, Apple Watch & Windows Phone:
=> High-quality, fast, flawless Mobile Software Development by cross-platform approach with React Native and Ionic frameworks.
Developing Custom Web Applications:
=> Back-end & Front-end Development of any Web software needed. At the heart of our web technology stack are HTML5, CSS3, Java Script, ES6, PHP, NodeJS, AngularJS, ReactJS, and more.
--------
Check out our rapid application development services get in touch with us: https://HybridTechLabs.com/en/
What you would create with us?
We use cross-platform development frameworks, that our highly skilled team of software developers already fallen in love.
At the heart of our multi-platform programming approach are such hybrid-tech diamonds: ReactJS, React Native, Ionic, AngularJS.
As widely skilled software engineers never close them-self and its customer inside the box, we use dozens of technologies to rapidly handle business challenges that our customers give us to get business software they need.

Why it's worth to work with us
Joining to the crew of HybridTechLabs Software Developers in Poland, you will focus on the applying of the latest technologies. Hybrid Tech Apps developers thanks to the latest framework technologies handle progressive approach of the our hybrid development process to constantly improve our methodologies and achieve the higher and higher level of optimization giving valuable impact to achieve business goals that our customers need.
You can become a member of the HybridTechLabs Research and Development Team that works on building hybrid methodologies and progressively better in time dimension practices to achieve higher level of rapid application development process and capability to fit to approximately every enough sensible/rational budget situation: => When it's critically needed to apply such kind of our custom MVP based approach.
Szczecin, Poland
Bonuses
Healthcare package
Healthcare package for families
Leisure package
Leisure package for families
Cold beverages
Hot beverages
Fruits
Snacks
Lunches
Conferences
Trainings
Books
Car parking
Bicycle parking
Shower
Chill room
Playroom for children
Integration events
We are recruiting
No offers
Job offers from other companies