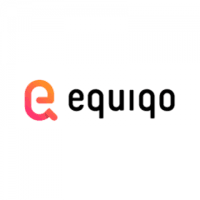 EQUIQO Software House
HR:

Yes

Number of employees:

25

Capital:

mixed

Plac Wolności 7, Wrocław

Jasionka 954, Rzeszów

Brunnenstr 196, Berlin
Technical skills we value
About us
We are a Polish-German company. We provide the IT Services and outsorced teams, based on long term relation, trust and transparency. Our strategy is creation #KnowledgeCompany, where self-development, learning, and mutual knowledge exchange stand in the first place. We are young spirit and stable company with ambitious plans for expansion. Today at any of our developer waits for an individual budget to be used for a selected package of conferences/workshops. Every Wednesday we organize #SmartDay when our members present a knowledge to the others. We participate in workshops organized by our partners (technical area and methodology project management). You can count on the support of the Internal Trainer as well, in soft skills area.  Many other ideas and their implementation are before us. Join us and remember that changes are always there for the better!

What you would create with us?
We create 3 things:
Managed IT Teams - At Equiqo we provide our partners with world-class developers. Our goal is to initiate long-term partnerships with our clients based on trust and transparency.

Mobile app development - We develop yours iOS and Android app based on native solutions (Swift, Kotlin) or cross platform (Flutter).

We create custom solutions - Our mission is to provide our partners with the best solutions possible. Equiqo's experts have vast experience in developing taylor-made solutions for very wide range of companies active in: e-commerce, fin-tech, prob-tech, mobility, production, logistics, SAAS and many more.
Challenges are what we drive us: https://equiqo.com/
Why it's worth to work with us
Knowledge Company - our strategy is to create a Knowledge Company, where self-development learning and mutual knowledge exchange stay the first place
Career Road Map - we created an internal-self development program for our developers
Smart day - we organize smart day to present ideas and knowledge to the others
Home office - you can work from your home once a week. We respect your needs and work-life balance
Remote jobs - do you live outside the Wrocław? No worries, we can cooperate despite this
Additional projects - if you feel bored on your current project let`s try something new
Get to know us better: https://equiqo.com/career/
Bonuses
Cold beverages
Hot beverages
Fruits
Snacks
Lunches
Conferences
Trainings
Books
Car parking
Bicycle parking
Shower
Chill room
Playroom for children
Integration events
We are recruiting
No offers
Job offers from other companies