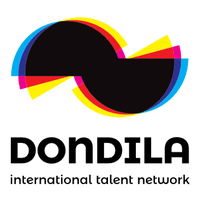 Dondila International Talent Network
Technical skills we value
About us
Dondila: Agile Platform for  Placement of Tech professionals (developers, PMs, Engineers) who want to relocate to Germany.
Dondila strives to help companies streamline their recruiting process and find the best candidates. With a large pool of hand-picked programmers and other IT-professionals, Dondila helps companies and candidates find each other!
What you would create with us?
Dondila International Talent Network wants to create a portal where international tech professionals can find a way to reach German companies and German companies can easily filter skills and profiles to find their future employees.

Dondila is therefore searching for Software Developers, Programmers, System Architects, Coders specialized in Java, PHP, Ruby on Rails, Javascript, Node, C ++, Python, Scala, Machine Learning, Big Data, Cyber ​​Security, DevOps and QA.
Why it's worth to work with us
By working with a portal like Dondila the candidates will not have to send CVs and applications directly to companies, but only to sign up and perform an interview with Dondila! Dondila's task is to support its candidates throughout the selection process and of course relocation to Germany!
We are recruiting
No offers
Job offers from other companies