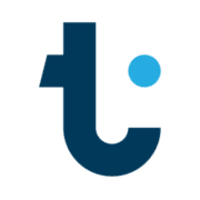 Teylor AG
HR:

Yes

Capital:

mixed

c/o Impact Hub, Sihlquai 131, Zurich
Technical skills we value
About us
Teylor is a Swiss technology company focused on building better financial products for small businesses in Europe.
What you would create with us?
Teylor is a newly founded fintech startup based in Zürich, Switzerland. Our aim is to bring SME-Lending into the 21st century by building credit-scoring and credit application software that allows small businesses to get access to financing more easily. Our first product is a fully digital small business loan for small businesses that we are launching in Germany in 2018. We are looking for talented engineers to join our new engineering team who are excited about financial technology and who have experience in building new web applications from the ground up. Our team is small and fully remote and we are open to hiring anyone, anywhere who is passionate about what they do and interested in building great products. The company is well funded and we pay competitive salaries. We look forward to receiving your application.
Why it's worth to work with us
Fully remote position
25 days paid leave
Lots of responsibility and growth opportunities
Experienced coworkers
Competitive salary
Equity participation
We are recruiting
No offers
Job offers from other companies