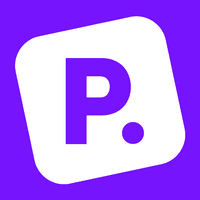 Prismake.
HR:

No

Number of employees:

12

Capital:

mixed

ul. Felicjanek 10/12, Krakow
Technical skills we value
About us
Welcome to our Software Home🏠. A place where digital products are built, grown & kept safe.
Since 2012, we build and shape mobile and web applications for clients from the USA, Kenia, Germany, Sweden, Poland and many more. We cooperate with both crazy startups to build MLP (Minimum Lovable Products) as well as mature enterprises to bring joy to their products🎉 .
What you would create with us?
We come from an Apple and Juicy Culture. Our mission is to build products that increase people's productivity. As a team with full stack developers, UI/UX designers we value clean design & solid code 🐼.

Why it's worth to work with us
Check our latest video and find out on your own: https://www.facebook.com/prismakelab/videos/1457093704416641/
Bonuses
Cold beverages
Hot beverages
Fruits
Snacks
Lunches
Conferences
Trainings
Books
Shower
Chill room
Playroom for children
Integration events
We are recruiting
No offers
Job offers from other companies