Technical skills we value
About us
Making Waves is a full stack IT consultancy that creates digital industry leaders and helps them embrace digital transformation.

We are a global organization, but our roots lie in Scandinavia, and so do our values. We're proud of this, because we think that an emphasis on equality, respect, and a work-life balance creates a more productive and successful company. The key to our success can be summarized in two words: People first. Our experience tells us that the most effective way to drive growth is through transparent communication.

Making Waves' offices in Oslo, Krakow, Stockholm and Chicago have a total of 400 talented designers, software developers and content specialists who represent the cutting-edge within their areas of expertise. Together with our strategic advisors and project managers, we all work towards the same goal – to craft products and platforms driven by the most human of all traits: Curiosity. The size and locations of our offices allow us to leverage our resources to ensure agility and promote innovation and change.
More about us & our benefits
You can dive deeper into Making Waves' company culture at our career website: praca.makingwaves.com. Still, the best thing is to contact us so that we can meet in person!
What you would create with us?
Best described as a cross between a creative software house and an interactive agency, we design and develop a full range of digital services and solutions – corporate web portals, intranets / extranets, e-commerce, mobile solutions, custom built applications and market communication. With a genuine interest in the end user, we are always looking for new ways to engage the audience and inspire our customers to think differently.

On top of the digital solutions we craft for our customers, we also provide editorial content for your websites, blogs, product pages, travel catalogs etc - all that in 13 different languages.

Why it's worth to work with us
An opportunity to have a real impact on how we work.
An unique organizational culture that supports innovation without imposing strict corporate rules.
Flexible working hours, relaxing breaks and attractive benefits.
A possibility for developing your passions in interest groups.
An individual development plan and budget for international conferences and other personal development initiatives of your choice.
Language classes in English and Polish.
A well-stocked kitchen with bread, cheese, ham, yoghurt, cereal, coffee, tea and fresh fruit delivered every day.
A great office with air purifiers and bicycle stands, right in the city centre next to the Old Town.
Possibility to visit Oslo and/or Stockholm, if you like to travel.
People who may interview you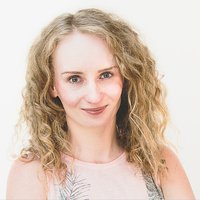 Ewa Stawska
Senior Recruitment Specialist
Bonuses
Healthcare package
Healthcare package for families
Leisure package
Leisure package for families
Cold beverages
Hot beverages
Fruits
Snacks
Lunches
Adaptation tips
Language courses
Temporary housing
Help finding an apartment
Visa Services
Sign up bonus
Flight ticket
Money for moving expenses
Conferences
Trainings
Books
Car parking
Bicycle parking
Shower
Chill room
Playroom for children
Integration events
We are recruiting
No offers
Find out more about other companies