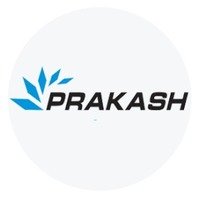 Prakash Laser
HR:

No

Number of employees:

50

Capital:

mixed

Plot no. 268, Sector 58, Faridabad, Haryana, India , Faridabad
Technical skills we value
About us
Prakash Laser is the largest laser cutting, laser marking & engraving and printing machines manufacturer, supplier and exporter for various applications from India. In business since 20 years, Prakash Laser has worked hard to become the leader in the laser engraving, cutting and marking industry. We are innovators. We are problem solvers. We are committed to designing and manufacturing the highest-quality laser systems. Prakash Laser is known for implementing useful features that enhance our global customers' ability to work more efficiently and gain higher profits. We build and deliver the highest quality equipment to the laser industry.
What you would create with us?
Laser Engraving Machines
Laser Marking Machines
CO2 Laser Marking Machines
Fiber Laser Marking Machines
End Diode Laser Marking Machines
Deep Engraving Laser Marking Machines
Pad Printing Machines
Leather Laser Cutting Machines
Electro Mechanical Machines
Manual Pad Printing Machines
Acrylic Laser Cutting Machine
Metal Marking Machines
Laser Pen Engraving Machines
Glass Laser Engraving Machine
Why it's worth to work with us
A Leading supplier of laser machines for various applications!
We are recruiting
No offers
Job offers from other companies