#01: Modern declarative and reactive programming for iOS apps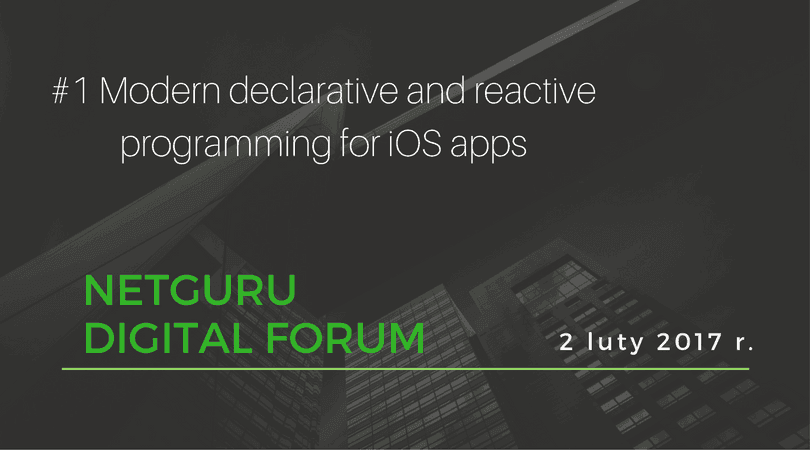 Join us on 2 Feb 2017 6 PM CET (duration: 1h) 
Learn the secrets of declarative programming – join the webinar. 
By taking part in the webinar you will learn: 
the definition of declarative programming  
the difference between declarative and imperative programming
the role of promises in declarative programming

the relations between declarative and functional programming
Speaker:
Radek Szeja -
Senior iOS Developer & Team Leader at Netguru.
Join Netguru Digital Forum
The webinar will be hosted in Polish.
You will receive an email with a link to the webinar soon.
Join Netguru Digital Forum - enroll for the webinar. For free.