Remote IT job is the happy future!
Are you interested in working remotely? Find out how dreams about the remote revolution came true.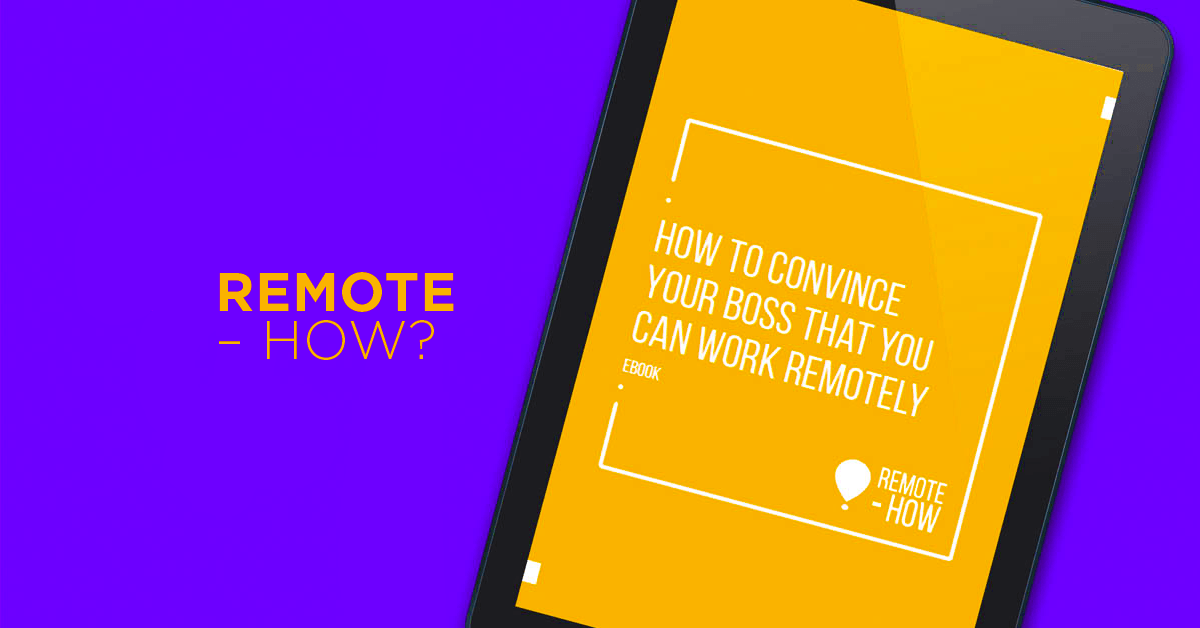 If you would have told me half a year ago that I can do all my work remotely, I would start laughing. Since the beginning of August, I am enjoying my work as a communication specialist and a project manager being full time remote and I still can't believe I made this transition from a full-time corporate job. I am currently a part of Remote-how, a company that is building an ecosystem which enables other people - like me - to go remotely. The story of Remote-how started long before I joined the team. Let me take you to the very beginning of this, to Ola and Iwo – an adorable, tech-savvy couple who love dogs and good food.

Travel was always their passion and even though Ola was afraid of flying, they've already explored 44 countries and want to explore even more! In early 2017, they have moved to Austin in Texas, which broadened their horizons and opened eyes to the remote work revolution going on in the US. While they were enjoying workation (a vacation that combines business and leisure) in Mexico, they have thought:
Why full-time employees (like them at that time) don't have the chance to perform productive work in any place around the world where they feel happy and satisfied, without leaving their current job?
At first, they thought about organizing workation for big companies who are looking for innovative ways to motivate their people. They were developing a one-month remote work & travel program in locations around the world, where local providers could take care of all logistics of the remote experience. They wanted to combine traveling with learning experience, but very soon it turned out that the market needs education beforehand. This is when they thought about organizing The Remote Future Summit. After interviews with 76 different managers and employees from Europe, USA and Asia they have created objectives for the conference and started gathering the speakers.
In April 2018, I met with Iwo and he proposed me to join the organizing team. One month later, we have officially started working on the Summit which turned out to be the biggest online conference about remote work, where 64 top experts and influencers shared their best practices how to effectively tackle the remote revolution. We started as few but ended up with 14 people working all remotely to deliver this event. And you know what's the best? We were working long after hours (most of us had a full-time job at that time) driven by this crazy idea that everyone should work when and how they want.
The Summit happened virtually on 5th, 6th, and 7th of June and was followed by the publishing of the study on remote work carried out together with Kantar TNS. The official presentation of the report took place online, followed by an exclusive event with the debate "Poland and remote work" in Mindspace, Warsaw. The results of the report were featured on the front page of a daily "Rzeczpospolita"! Because of our format, all these events were accessible for anyone, and from anywhere. In total, it gave us a wide audience of 5017 participants coming from 105 countries. Oh, and did I mention we have created +20 hours of sessions, panels, and workshops?
This Remote Future Summit helped us gather the network of the best worldwide experts and know-how that simply can't be found anywhere else. Capitalizing on that and putting education in the front row of our business was a very obvious choice. That's how our current educational project was born – the Remote-how Academy. It is the first global, online education and certification program covering key remote work skills and tools, customized towards both companies and individuals who are looking for structured know-how, and consulting from top worldwide experts. For now, we can't tell you more details, because we're launching it fully on 24th of October at UNLEASH conference in Amsterdam. Follow our LinkedIn page for more updates.
While I'm writing this, our whole team is in beautiful, sunny Lisbon enjoying the freedom of choice when and where to work. We ended up here doing a workation that we were asked to deliver for PwC, Ceneo and Netguru. It's a crazy learning experience in a very stimulating environment. The one you can only experience while working remotely. That's why our team thought of putting together an e-book which will help anyone go remote. It's a simple guideline you can follow to convince your boss to work outside of your office.

If you have any questions about Remote-how, our story or remote work in general – don't hesitate to contact me.



Hot to convince your boss that you can work remotely? Download The Guide for Remote Beginners - also with a few words from Bulldogjob CEO - Iwona Tur.