Seven things to know before moving to Berlin
Get to know why you'll benefit from a command of German, what's an average developers' salary, and much more.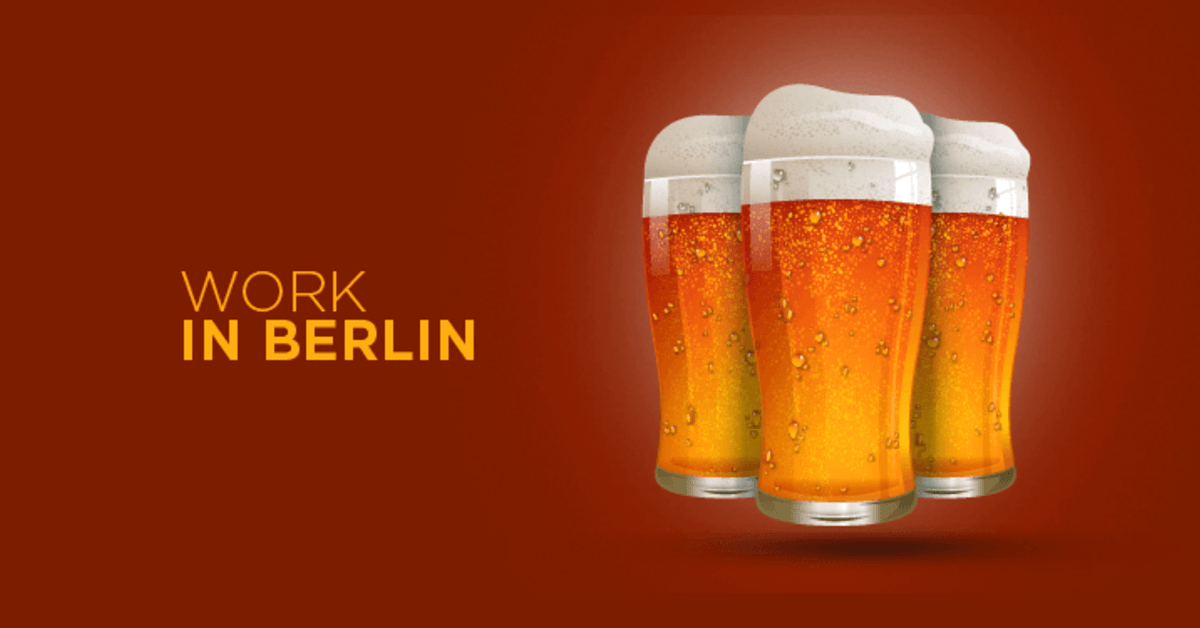 Undoubtedly, Berlin has become one of the most popular cities where many software engineers come for work. The city is home to many big-name tech companies and Europe's hottest startups. Moreover, it's a very affordable place to live in. There are also many other exciting things (e.g. plenty of conferences and meetups, a lot of talented people around that raise the bar high, ease of travel within Europe) that make Berlin a good choice for tech professionals.

Just like any other new country, there are numerous inevitable obstacles you tend to face the minute you decide to relocate to Berlin. Without further delay, here are seven things you should know before moving to Berlin.



Learning German can be extremely helpful
Berlin is well recognized as an international city. Whereas German is the official language in Germany, you are most likely to find there most natives who speak English fluently. Indeed, you can entirely survive residing in Berlin without having to learn and speak German. But there are two compelling reasons you should learn the local language. First, it'll undoubtedly help you in the long run, increasing your chance of finding a better job. Second, it'll help you feel more connected to the phenomenal culture of the city you have chosen to live in.



Finding a good apartment can be a bit difficult
Whereas Berlin is renowned for its affordability, you may hear some newcomers claiming how things are much cheaper compared to wherever they are coming from. As a result, you will find more and more people getting the memo. This leads to a steady increase in rents plus other living costs due to more people flocking to the city every month.

Typically, you will find the housing market in Berlin very competitive. Since 2004 the rent prices have risen significantly (115%) – even so, the rents tend to be far cheaper compared to other spots in Western Europe.

If you're considering moving to Berlin, there are various sites to help you find a suitable apartment. Plus, there are Facebook groups such as Wohnungen frei in Berlin and Flats in Berlin, which are dedicated to numerous nationalities residing in Berlin. Some of the useful sites include:
Nestpick– this site assists you to find a furnished apartment, for medium-term and long-term stays.
Immowelt– is one of the leading property websites in Germany. It offers all needs of house searching from renting an apartment to buying a home and also building one.
City-Wohnen, Wimdu & Airbnb – these sites can help you find short-term furnished apartments in Berlin.
When searching for a reasonable flat to stay in Berlin, you should familiarize yourself with the infamous Anmeldung process. Anmeldung simply translates as "registration", and is the most imperative step to get yourself set up quickly in Germany. Anmeldung is simply the residence registration process needed for anyone living in Germany. You will have to register your new place of residence within two weeks (14 days) of arriving in Berlin. Furthermore, Germany charges the residents a church tax – if you declare a particular religion on the Anmeldung, you will pay an extra eight percent tax.



Know about bureaucracy
Germany is known for bureaucracy and it can be quite overwhelming for newcomers and foreigners to register at the correct authorities without getting disordered. But once you figure out what to do and where you are going to live, it'll become a lot easier. For instance, to get a flat you need a bank account, and to acquire a bank account, you need to be registered with the right local authorities, and you need a flat to be registered.



Learn more about the cost of living
Broadly speaking, the cost of living in Berlin largely depends on your personal lifestyle. There are so many things to think about, including whether you take a public transport or a bike or how often you intend on going for mealtimes. As an expat, however, there is a high chance you will find Berlin very affordable, mainly if you have resided in other capital cities. For instance, living costs in London are 43% higher than in Berlin.

According to Expatistan.com, the average cost of a fully-furnished studio flat (45m2) in a normal area is around €660. For comparison, you'll be able to rent a similar flat in Amsterdam for around €1,100 or more.

The average cost of utilities (electricity, gas, water, etc.) in Berlin is approximately €190 per month. The cost of a monthly public transport pass is about €80.



How much money does a software developer make in Berlin?
According to PayScale, the average salary for an experienced software developer in Berlin is €56K per year. This won't get you astoundingly rich, but that salary is considered substantial in Germany and you will be able to live comfortably – all your personal needs will be met.

Based on the answers on Quora, software developer salaries in Berlin usually start at around €40K and can go up to €80K or even more, depending on your experience, skills, the size of the company, etc.

While living in San Francisco, for instance, you might bring $100-120K for the same job. The salaries being offered in Berlin are two times lower, but so is the cost of living.



Consider the health care
Germany is recognized for its outstanding healthcare system. In fact, everyone who is legally living in Germany is entitled to a quality healthcare. In fact, all residents are required by law to have a health insurance.

There are two categories of health care insurance: public insurance and private insurance. Public insurance is a healthcare system which is regulated by the government, and is a must for those working for a particular employer in Berlin. Most salaried workers are registered automatically for the public health insurance – with contributions removed from their monthly paycheck. On the other hand, private insurance is for the self-employed individuals.



Always carry cash around
Whether you're purchasing something from the local store, going out for a delicious dinner at a fancy hotel, or dealing with the local authorities, it is recommended to have an adequate cash to cover whatever you want to buy. The fact is that it is very rare to find credit cards accepted outside of most tourist places of Berlin and is also hard to find debit card machines in places like shops and restaurants.



Climate in Berlin
The environment is a topic which most people tend to fear, but you can rest assured that Germany has the most enjoyable summer one can experience and most beautiful spring one will ever see. You should know it is extremely cold in the winter and can be guaranteed of snow during during that season. During summer, however, the temperatures can soar up to 30 degrees Celsius.



Facts and figures
Number of professional developers: 81,868
Number of startups: 2,500
The volume of investment in Berlin startups in 2017: nearly €3 billion
Top startups in terms of funding: Delivery Hero, SoundCloud, HelloFresh, GetYourGuide, Home24



Would you like to move your career to Berlin? Click here to view software developer jobs currently available in Germany!