The Netherlands Relocation Guide
Get to know a software engineer's salary, a cost of living, the tips on daily living, and much more.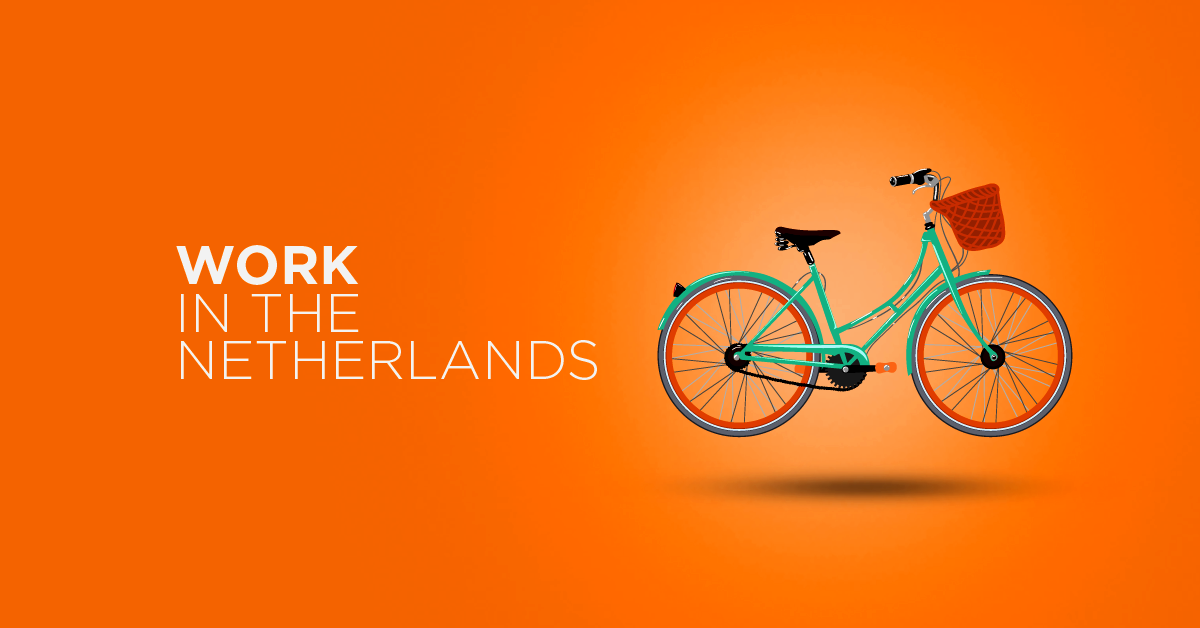 Want to read about everything you need to know when relocating to the Netherlands as a software developer? We've got the scoop!



Your pay
Based on data from PayScale.com, an experienced software engineer in the Netherlands earns around €55K per year. However, individual software developers in the Netherlands will tell you that you can expect a higher salary - given that you have a proper education and a varied skill set to bring to the table. If you'll be working on developing an actual software, you can likely expect a salary closer to €58-60K per year in Amsterdam (where pay is generally higher).
Companies handle pay scale and vacation time differently, though, and you'll need to consider how taxes will affect you as an expat. As you might have read or heard, The Netherlands is known for the 30% ruling - a tax advantage for highly skilled migrants working in the Netherlands.
It is common to work 32, 36 or 40 hours per week. Be aware of this fact when negotiating your salary.


Your cost of living
While each one of us has different standards for what we consider to be a comfortable living, these numbers should help you begin to estimate just how much it costs to live in the Netherlands.
Living in a city like Amsterdam or The Hague can prove very expensive. Non-urban areas are definitely more affordable, with more available housing.
Apartment prices:
One-bedroom apartment in the city centre: 1,500 - 2,000 EUR
One-bedroom apartment outside of the city centre: 1300 - 1750 EUR
Three-bedroom apartment in the city centre: 3,000 - 6,000 EUR
Three-bedroom apartment outside of the city centre: 2,500 - 3,000 EUR

While taxis are expensive in the Netherlands, public transportation can get you to your destinations for relatively cheap compared to the European Union as a whole. You can buy an OV-Chipkaart and travel via all forms of transport with a single ticket. Moreover, there are bicycle paths literally everywhere in Holland. In cities like Amsterdam and The Hague up to 70% of all journeys are made by bike.
Bonus tip: Wherever you go, you can easily plan your journey with the Reisplanner Xtra app.
To give you an idea of the cost of food, here are some averages:
Milk (1 liter): 1 EUR
Loaf of white bread: 1.50 EUR
Rice (1kg): 2 EUR
Dozen eggs: 2.80 EUR
Chicken breasts (1kg): 8.50 EUR

If you're looking to further your education, realize that international schools can easily cost up to 20,000 EUR per year while local schools are generally free.
There are some additional costs to factor in as well, such as a per minute mobile service cost (0.20 EUR), an average monthly Internet fee (32 EUR), and an average monthly utilities cost (180 EUR).
Any quick web search will yield multiple results with more detailed cost of living data. For your convenience, here are a few of such websites: Relocate.me & Expatistan.com.


Life as a non-Dutch speaker
Don't speak Dutch? You're in luck. The Netherlands ranks very highly in the English Proficiency Index, claiming the #1 spot in all of Europe. You could probably get away with never learning a lick of Dutch – or any other language for that matter. While being a fluent Dutch speaker is certainly something that can work in your favor, it's by no means a requirement to a daily living.


Daily living
One thing that every expat has to face is leaving friends and family behind. But, once you get into the swing of the Netherlands lifestyle, you'll find yourself feeling at home more and more. If you want to kickstart your new life, it is highly suggested that you check out meetup.com, InterNations and similar platforms. There are many expats from all over the world, you can come together with them on a weekly or monthly basis to share your stories, and simply have a good time.
You'll also be able to enjoy the excellent work/life balance. One thing that has to be said about the Dutch is that they are absolutely wonderful at letting loose and having a good time. During times of celebration, such as on Queen's Day, you'll really take note of this. When the weather is nice and people have some time off, you'll always see people enjoying the parks and the water. Don't hesitate to join in!
All in all, you'll enjoy the friendly people and… a low crime rate.


Getting settled
When you take on a relocation position in the Netherlands, hopefully the company hiring you is going to be around to offer some assistance. This will really make the transition process more smooth. If they don't openly advertise assistance in getting you transitioned into your new lifestyle, don't hesitate to ask for it.
Although some companies may fund your arrival, moving, and even some temporary housing, you should be sure to ask for more hands-on assistance when it comes to things like getting your work visa cleared and actually finding a long-term living solution. Having local input and somebody on the ground to help you with these things can make all the difference!
To score a long-term housing solution that fits your needs, you can check one of the following websites: Pararius and Funda. For a short term rental, check out Airbnb or Wimdu.
Some companies will also fund a trip prior to hiring you - so that you can check out the area before committing to the move. During this time, they'll also want to interview you and introduce you to some key people you'll be working with. Be sure to take it all in before committing to a contract!
With all that said, you will probably fall in love with the Netherlands, although it might take some time getting used to.

Are you looking for the right relocation opportunity? Click here for open software developer positions in the Netherlands.