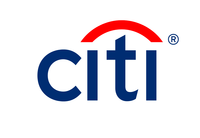 Warsaw

Technologies in the company:
Requirements
Experience level:
Mid
Knowledge of messaging and stream processing architectures would be a plus. 
Strong communication skills.
Ability to prioritize and manage multiple tasks and work as part of a small team and independently as required.
Technologies
Necessary on this position:
Java 1.8

Data Structures

XML

REST

Kafka
Project you can join
Work in an agile environment to build a strategic Multi Data Center (MDC) Kafka deployment and operationalizing it globally.
Designing and developing API library/Interfaces for publishing/consuming & streaming data to and from the platform.
Performance optimization, resiliency & DevOps (automated build, test & deploy).
Configuring clusters, Zookeeper for MDC deployment.
Create design and component configuration that meet CPB security requirements.
Provide expertise for solutions for Monitoring and Log Management for our Support organization.
Work with Production Support to assist with troubleshooting message topic or delivery issues.
Work closely with integrating technology peers to translate requirements into a design.
Escalate appropriate risks and issues in a timely manner to enable re-prioritization and stakeholder management if needed.
Exposure to container architecture & orchestration.
How we code?
Style guide
Code review
Pair programming
Static code analysis
TDD
BDD
Code metrics
Knowledge database
How we manage our projects?
Work environment
Tech supervisor
Open space
Separate rooms
Dress code
Flexible working hours
Bonuses
Healthcare package
Healthcare package for families
Leisure package
Leisure package for families
Cold beverages
Hot beverages
Fruits
Snacks
Lunches
Adaptation tips
Language courses
Temporary housing
Help finding an apartment
Visa Services
Sign up bonus
Flight ticket
Money for moving expenses
Conferences
Trainings
Books
Car parking
Bicycle parking
Shower
Chill room
Playroom for children
Integration events