Żoliborz

Technologies in the company:
Requirements
Experience level:
Senior
Must-haves:
Minimum 5+ years of experience in web development. 
Knowledge of PHP 7, MySQL. 
PHP scaling, monitoring & debugging skills. 
Previous experience in Agile methodology. 
Knowledge of the GIT control system and REST technology. 
Ability to write unit and integration tests. 
Knowledge of the *nix systems. 
Willingness to constantly expand competencies and search for solutions. 
Analytical thinking and ability to work independently. 
Openness and willingness to learn. 
Good oral and written communication skills in English.
Technologies
Necessary on this position:
Nice-to-have:
Jira

Confluence

BitBucket & Pipelines

GraphQL

Apollo Server

New Relic

Docker

Kubernetes

ElasticSearch

NodeJS

ETL

Redis

RabbitMQ
Project you can join
We are looking for a PHP Back-end Developer who:
Will extend and optimize multiple back-end applications. 
Will recommend appropriate technologies to implement new features. 
Can build, deliver, and iterate to help scale projects. 
Can develop code libraries that can be used for multiple projects.
Responsibilities:
Design, extend and build new and existing microservices and back-end applications on a global scale. 
Work on internal projects only. 
Analyzing code and finding errors. 
Writing automated tests. 
Measuring and optimizing application performance. 
Desire

to keep on improving and developing implemented applications. 

Monitor & maintain applications on existing environments (tst

,

stg

, prod). 

Work closely with Infrastructure, Front-End, Data Science, and Product teams for ongoing projects & deployments. 
Validate and potentially implement new technologies and keep up with trends and best market solutions.
How we code?
Version control:

Git

Style guide
Code review
Pair programming
Static code analysis
TDD
BDD
Code metrics
Knowledge database
How we test?
Unit tests
Integration tests
System tests
Pentests
Performance tests
Manual testing
Test automation
CI
How we manage our projects?
Methodology:

Scrum, Kanban

Who makes architectural decisions?

Team

Who makes technology stack decisions?

Team

Concurrent projects per team member?:

2

Project management software:

Jira
Team line-up:

DevOps, Data Scientist, ML/AI Engineer
Toolset
Laptop
PC
Additional monitor
Headphones
Personal container
phone
Freedom to pick your tools

Operating system
Work environment
Tech supervisor
Open space
Separate rooms
Dress code
Flexible working hours
Remote possible:

10%

Paid vacation:

23

Office hours:

08:00-11:00 - 16:00-19:00
Bonuses
Healthcare package
Healthcare package for families
Leisure package
Leisure package for families
Cold beverages
Hot beverages
Fruits
Snacks
Lunches
Conferences
Trainings
Books
Shower
Chill room
Playroom for children
Integration events
People who may interview you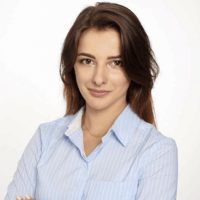 Ola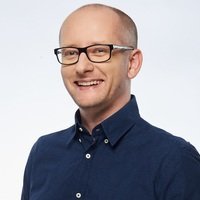 Michał