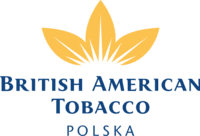 Warsaw

Technologies in the company:
Requirements
Experience level:
Senior
SKILLS, KNOWLEDGE, EXPERIENCE 
Educated to degree level 
6-8 years systems development / design experience with evidence of progression 
Experience in large global organisation using in-sourced and out-sourced IT service providers 
Background knowledge in manufacturing industry, preferably FMCG 
Experience in Industry 4.0 & Digitalization initiatives- IoT, AI, Big Data analysis, Virtual Reality etc. 
Familiarity with Agile methodologies 
Extensive technical expertise of Manufacturing Execution Systems (MES), preferably Apriso platform (Process Builder, Production, Warehouse, Quality, Machine Integrator, Business Integrator, Global Manufacturing Suite) 
At least one full cycle MES deployment (blueprint, fit gap assessment, development, testing, go-live) 
Experience with developing and deploying MES solution through DevOps; familiarity with DevOps toolchain: DevOps Azure, Jenkins, Chef, Selenium 
Knowledge of shop floor systems, including Automation Control Systems, Labelling Managements systems, integration with machines, Warehouse Management Systems 
Understanding of SAP Manufacturing Execution and Logistic Execution components 
Technologies
Necessary on this position:
Project you can join
TYPICAL ACCOUNTABILITIES  
Design and deliver solutions to the BAT IT Operations organisation 
Ensure low level design and build of solutions are carried out in accordance to global standards 
Delivery of services to the exact design specification of the Solution Architecture team 
Relationship management of outsource provider, ensuring SLAs are adhered to and that appropriate quality control processes are in place 
Ambassador for the services and vendors delivering the services 
Provide advice and feedback to other service owners 
Manage the lifecycle of the approved products and solutions in use in BAT within their technology domain, to ensure that they remain within support and maintenance.   
Understand vendor roadmaps and End of Life cycles to ensure relevance to BAT 
Ensure that any products that are due to go out of support have a plan for remediation and deployment 
For those products that have a major version update or a change of solution, liaison with the Solution Architecture team is required 
Promotes and ensures use of appropriate techniques, methodologies and tools  
Keep up to technical speed with chosen technical field or expertise 
At British American Tobacco we are committed to handling your personal data responsibly and with integrity. If you would like to read our Privacy Notice, please access the following link: https://www.bat.com/careers/en/privacy_notice

We thank all applicants for their interest however only those candidates selected for the next step of the recruitment process will be contacted.
How we manage our projects?
Toolset
Laptop
PC
Additional monitor
Headphones
Personal container
Phone
Freedom to pick your tools
Work environment
Tech supervisor
Open space
Separate rooms
Dress code
Flexible working hours
Bonuses
Healthcare package
Healthcare package for families
Cold beverages
Hot beverages
Fruits
Snacks
Lunches
Conferences
Trainings
Books
Car parking
Bicycle parking
Shower
Chill room
Playroom for children
Integration events