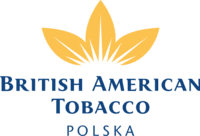 Warsaw

Technologies in the company:
Requirements
Experience level:
Senior
Skills, knowledge and experience
Degree Educated, with 5-10 years post graduate work experience working with Logistics solutions, preferably in a business facing IDT role 
Deep understanding of Logistics processes and practical experience of improvement of these processes leveraging technology 
Experience in our Logistics solutions is highly desirable: Transport Management Solutions (TMS), Warehouse Management, Network Optimisation packages, Executional systems for logistics execution; and in general experience in deploying cloud-based Logistics solutions 
Experience and awareness of the typical requirements for solution integration, data management and  
Strong awareness of the solutions and vendors available in the market place for Logistics 
Experience in large global organisations using in-sourced and out-sourced IDT service providers  
Ability to work independently and be self-motivated to plan own work to meet overall goals and objectives 
Strong facilitation, influencing and negotiation skills 
Effective communication and relationship management - experience working with business stakeholders across various business functions 
Robust team work demonstrated both within and outside the IDT function - Ability to generate trust, build alliances, and orchestrate interdisciplinary matrix teams, with internal and external participants 
Awareness and understanding of Lean-Agile project management and solution development methodologies and frameworks e.g. Dev Ops and SAFe.  
Commercial skills (understand and consider financial implications of proposals)  
An ideal candidate from a non-BAT background will take 3-6 months to learn BAT processes and governance before being fully productive. 
Technologies
Necessary on this position:
Project you can join
Purpose statement
To understand business requirements and processes and identify business technology and/or process opportunities in the domain of Logistics, working with business and IDT managers to develop, implement and maintain solutions which deliver business value within agreed timelines and budget. 
Accountabilities
Fully understand Supply Network Operations (SNO) strategy, expected outcome, deliverables and value that needs to be generated from Technology;   
Work with the Operations IDT Manager for SNO (line manager) to shape the future technology and solution roadmap for Logistics, identifying future potential projects that will drive business value  
Establish the contribution that technology can make to business objectives using a range of techniques such as eliciting and documenting requirements with stakeholders, conducting feasibility studies, producing business models, preparing business cases, usability requirements analysis and usability evaluation 
Support the Logistics team through facilitation: identify and obtain agreement on new technology requirements / features which will be most beneficial to the business 
Support the business to translate business requirements into technology requirements and recommended projects, considering existing available solutions, the future technology roadmap and your knowledge of external vendors' capabilities 
Work with project teams and Architecture teams to articulate the IDT architecture and integration implications of new technology projects 
Support IDT procurement to evaluate the capabilities of external vendors and system integrators to support our transformation initiatives  
Support the evaluation and assessment of the degree of conformance that new solutions have on existing IDT policies and rules 
Core relationships
Global IDT – SNO & Procurement / Business reps – collaborate to shape the roadmap of technology and solution improvements 
3 x Planning hubs and in-market Logistics teams – work closely to develop business requirements and oversee implementation of solutions 
Enterprise Architects – understand overall enterprise architecture and collaborate to ensure conformance of new initiatives to the architecture. 
Solution Architects – collaborate on the selection and development of solutions ensuring functional and technical fit 
Solution CoEs (i.e. Kinaxis, SAP) – collaborate with CoE teams to ensure continuous improvements to solutions can be managed and deployed effectively 
IDT Services – collaborate with our services organisation to identify how new initiatives and solutions should best be supported beyond implementation in BAU 
Project Managers – contribute to project plans and ensure deliverables are produced to time, cost & quality. 
3rd party logistics providers – identifying potential changes to IT integration and ways of working as a result of new initiatives 
3rd Party Vendors – non-commercial supplier relationships focussed on operational / project activities  Drive integration through effective cross-functional teamwork and cooperation, including 3rd parties 
How we manage our projects?
Toolset
Laptop
PC
Additional monitor
Headphones
Personal container
Phone
Freedom to pick your tools
Bonuses
Healthcare package
Healthcare package for families
Cold beverages
Hot beverages
Fruits
Snacks
Lunches
Conferences
Trainings
Books
Car parking
Bicycle parking
Shower
Chill room
Playroom for children
Integration events